Back to school season is often filled with anticipation and optimism for the year ahead. Parents, students and teachers are excited and nervous – anticipating what a new year will bring. For Istation, it's also an exciting time – to continue our important work with the millions of students we already work with across the country, but also to start our programming in new communities – including this year in North Carolina.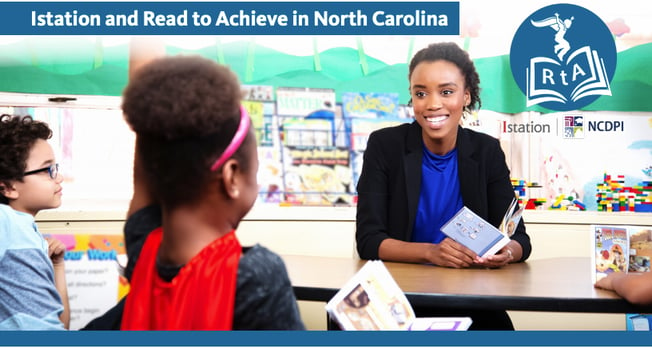 We are honored to have the opportunity to work with North Carolina's students – our goal is to partner with teachers and parents to instill a love of reading in the youngest students that will last throughout their academic careers and into adulthood. We believe our products are the best way to provide assessments and tools aimed at helping young readers through an engaging product that is easy for teachers, parents and students to use. We've found that our unique approach – blending assessments with a customized set of suggested tools – empowers teachers by creating a learning plan for each individual student.
Results across the country show that our products work. Istation meets North Carolina's standards for Read to Achieve law criteria as well as the state's dyslexia screening requirements, and is also a strong predictor for End of Grade reading scores.
We realize that change and transition is not always easy, and promise to work to provide teachers with the time and preparation needed to fully utilize our tools. So far, Istation has been actively working with North Carolina's teachers throughout the summer to prepare them for our products and ensure they are getting the resources and information needed to maximize Istation's products.
We have received dozens of notes sharing positive feedback every week from teachers across the state. Teachers being trained on Istation's products are sharing their expert opinions about how this will help cut testing time to spend more time teaching, and are eager to use the suggested tools to help their young students build reading skills. A sample of the feedback Istation is receiving following recent training sessions:
● "Valid testing will provide formative data to better instruct. This way teachers can focus more on instruction than assessing." - Gaston County teacher
● "I feel it will be very informative and I love that lessons are easily found in the teacher resources." - Lincoln County Schools teacher
● "Provides comprehensive information related to the screening of foundational reading skills." - Craven County Schools teacher
● "Easy, intuitive program for teachers and students." - Swain County Schools teacher
● "This will be another great tool to help us analyze individual student data in order to provide instruction to meet those needs." - Montgomery County Schools teacher
● "I see a great deal of promise with the program that I didn't initially - I see less room for teacher error and more transparency with many aspects of the assessment." - Durham Public Schools teacher
● "The amount of data is great!" - Chatham County Schools teacher
At Istation, we are grateful to have the opportunity to work with North Carolina's students – it is a position we take seriously. We remain committed to ensuring that the transition process is easy for teachers and provides valuable resources for the school year. We are confident that our program will help early elementary students gain the reading skills that will prepare them to become successful students.