The Istation superheros at Ashford Park Elementary School in Georgia are excited about using Istation Reading and Math for measuring growth, ranking students by tiers, and providing extra practice outside of school. Ashford Park's principal, Dr. LaShawn McMillan, first fell in love with Istation's programs when the school started an Istation Math pilot program last spring. It took only three months to see a significant change in their learners' academic progress!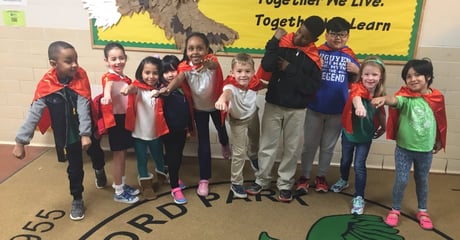 Teachers made sure students used Istation Math consistently, getting in the required weekly minutes based on their tier ranking. Dr. McMillan said students loved Istation's interactive platform, so it wasn't hard to motivate them to use the program! Teachers at Ashford also enjoyed Istation's Assignments feature for assigning extra practice to work on at home.
After three short months of using Istation Math, Ashford students took the Georgia Milestones Assessment. When scores came back in late May, Dr. McMillan noticed that all of the 4th graders — regardless of their intervention needs — had passed the math portion of the assessment!
"All of our 4th grade students passed the math section of the Georgia Milestones Assessment," said Dr. McMillan."This has neverhappened at Ashford Park, and I attribute a huge portion of this to Istation."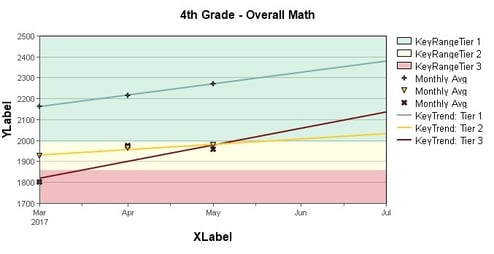 In the Istation Ability Growth By Tier Report, Ashford's 4th graders continued to do better each time they were assessed in Istation Math.
Dr. McMillan has a few tips for anyone starting out with Istation for the first time:
"Stick with it and make sure students get time on the program. Share with the parents at your school about the program and allow them to be aware of something new in the school. Give teachers and parents a chance to offer feedback about how implementation is going."
Learn more about Istation Math with a free e-brochure on how Istation can differentiate instruction and personalize learning for your school.