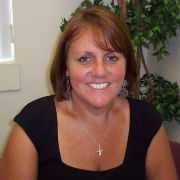 Cynthia Thro is the proud principal of Oak Grove Elementary in Hillsborough County, Florida. In addition to leading the charge for Istation implementation in her district, Principal Thro has also facilitated a very strong Istation Home program. Recently, I had the opportunity to talk with Principal Thro about how her school has implemented Istation Home with such great success.
The school's efforts began with sending flyers home to the parents. These flyers provided all the information parents needed to sign their children on to Istation Home. However, without Oak Grove's planned steps to boost awareness and incentivize students, this step wouldn't have yielded the results the school wanted.
Next, the teachers raised parents' awareness of Istation Home by discussing the program and sharing Istation reports during all parent-teacher meetings.
To incentivize students, the school keeps a bulletin board visible that shows how many students in each class are actively using Istation at home. The school also displays a huge thermometer that tracks the number of minutes students have used Istation at home throughout the month. To further encourage usage, the school promotes Istation Home on its daily morning show.
Finally, contests are a great way to encourage usage at home, Principal Thro said. While the school hosts contests over the holidays, it also makes a point to hold contests during in-school days too. For instance, the school has a "Four Night" contest in which students are rewarded anytime they use Istation for four consecutive nights at home. Once a student has reached the fourth night, he or she gets to visit the office for a special treat.
Most important is the school's commitment to a "growth mindset." Every month the teachers look at Istation data with students and send each student to the office for a meeting with either the principal or assistant principal to discuss their growth and goals for the future. This routine has not only been a successful way to encourage students but has also been a huge benefit to Principal Thro.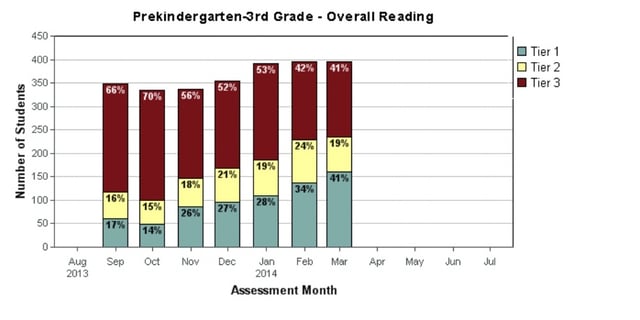 "I get to see the students monthly and to be aware of what they're doing," she said. "It's been important to forming relationships of trust. Now the students want to stop me in the hallway and talk about how much they've used the program at home or how they're preparing for the next ISIP™ test."
The school's efforts have led to stronger student learning outcomes and a better relationship between educators and students. Istation has also become an important tool for parents.
"Our biggest success," Thro said, "has been implementing Istation at home. It's given families, especially those that don't speak English, a tool to use at home when they didn't have tools before."
Together, Oak Grove's positive mindset, well-supported Istation Home implementation plan, and commitment to success have led to a better learning environment for everyone.
Want to hear from Cynthia Thro herself? Join us for a free web seminar featuring this super principal on Thursday, September 15th at 2:00 pm ET! Hear how she created a culture of elementary reading both in school and at home within just one year.
Register and read more details here!