From November 1st to January 31st, we asked educators to participate in our "Data!" contest by sharing how they use Istation reports to see the most growth in students. The results are in and the responses were phenomenal. We are pleased to share the fantastic ways educators across the country are using data to make a difference. Read on to see how Michelle Coleman innovates with data: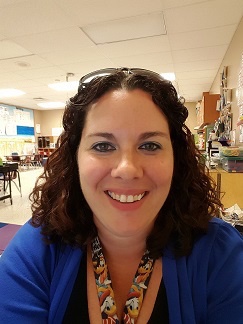 Michelle is a Kindergarten teach in Hillsborough County, Florida. She has a Bachelors degree in Human Development and Family Studies from Colorado State University. Ms. Coleman loves teaching and being able to touch the future and make a difference in the lived of others. She has been using Istation for three years at Oak Grove Elementary and has seen a dramatic difference in student performance as a result.
How do you use Istation data to improve student outcomes?
I check the usage reports daily to monitor which students are using Istation at home or outside of school hours. Additionally, each student has a punch card they try to fill up by using Istation at home and when they reach a certain amount of punches on their card they get to go up to the office and be celebrated and receive prizes. We make sure to remind students that those students that use Istation at home are more likely to be better prepared for the next grade level and have higher scores.
We also check the classroom tab daily to monitor that all students are meeting their required time for the week. Students cross off each 20-minute session on a check sheet that tells them their required time and they can see how many more sessions they need (having a visual helps them see when they are meeting their goals). We talk about when they are going to log on in order to meet their required times.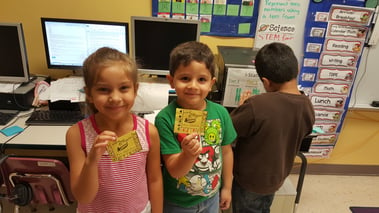 The priority reports also help me figure out small group needs and I am able to pull some of the groups throughout the week and use the intervention lessons provided.
Each month we discuss the importance of doing our best and showing what we know for our ISIP test prior to testing. We remind ourselves of our testing procedures for success. As the students are testing, I circulate around and watch for their graphs to see if their lines are going up (in which case we give high fives and celebrate), staying the same (in which we give high fives and encourage them to keep going), or are going down (when we remind them to do their best!).
We check the student summary sheet after their ISIP test and talk about what areas they went up in, and what areas they went down in. We discuss why they think their scores went up or down and how they are going to get/keep their graphs going up. We have a class chart where we write the tier and grade level equivalent each month so that we can compare from month to month and see our class growth over time. Students whose scores went up and/or met their goals get to go up to the office and again be celebrated and rewarded for their hard work and the sheets are also sent home for parents to celebrate with them. Student summary sheets are also sent home with notes for those students who are not making gains and meeting their goals so that their parents are aware and can also have conversations with students about how to be more successful next time.
How does this method of using data motivate students and/or staff?
Using the reports help us recognize our students' achievements and share them with all stakeholders. This keeps everyone motivated to continue to improve themselves and do better. While students love being recognized and having people celebrate and be happy for them, my students are in Kindergarten and definitely enjoy getting tangible prizes. It helps the students to know that I am checking up on them; it shows them I really care about how they are doing. Overall the data helps keep all of us accountable for how the students are doing. There is no comparing one student against another; each student is only compared to themselves. We are able to make and meet student goals and help them be more successful in a way that is fun and easy.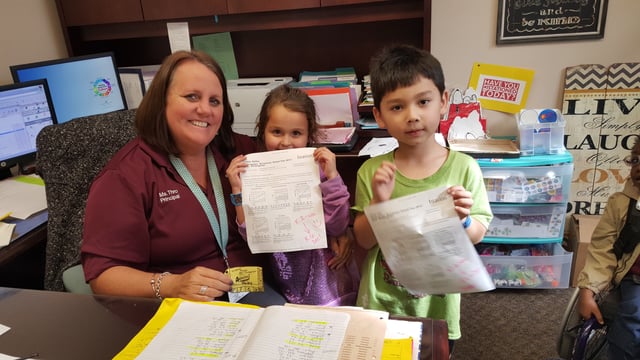 Congratulations to Michelle Coleman and to Oak Grove Elementary! Stay tuned for more of the great responses from other "Data" content winners.
To share your own classroom success stories, visit our Classroom Contest page and submit your entry to our innovation contest!