Istation helps the Van Independent School District rebuild
The month of May was not kind to Texas, which is Istation's home state. Torrential downpours led to historic floods. Terrible storms churned out deadly tornadoes. The toll taken on families and property across the state is immense and sad.
Our hearts ache for all victims. We are particularly touched when schools are involved -- and such is the case in the Van Independent School District. A tornado heavily damaged campuses and destroyed hundreds of homes and businesses in Van. Two lives were lost; countless others were changed.
Last week, Istation sent a $5,000 donation to Van; $1,000 of the donation was a personal check from Istation's Chairman and CEO Richard H. Collins. Our hope is that this money helps the district begin to regain connectivity, rebuild computer labs, or purchase new computers. We are also ensuring students maintain free, uninterrupted access to Istation all summer long.
Van ISD's Deputy Director of Curriculum and Instruction Donna Wallace said the district is overwhelmed by the generosity of strangers in a time of desperate need. "We deeply appreciate it and we are truly humbled," she said.
Though recovery will not be fast or easy, it will happen. It will take time and money. But most of all, it will take heart -- something Texas does not lack.
Learn more about Van ISD's recovery efforts here. #WeAreVan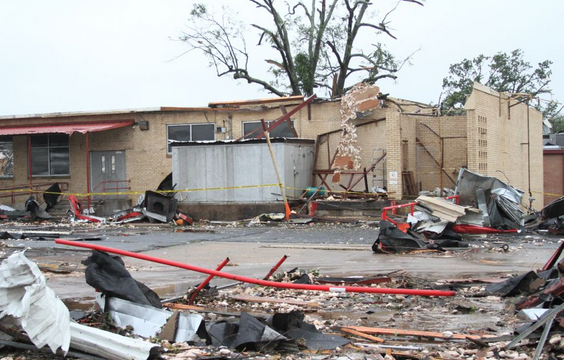 Photo courtesy vanschools.org