On Friday, December 11, 2015, Istation hosted some special guests: the 2nd grade class of Degan Elementary in Lewisville, Texas. The students got to tour Istation's headquarters and see how Istation is made.
Students first gathered in the lobby where they got a special greeting not only from Paige Turner and Justin Time, but also from Istation Chairman Dick Collins and President Sandra Thomas. Afterwards, the students broke into small groups and made visits around the office.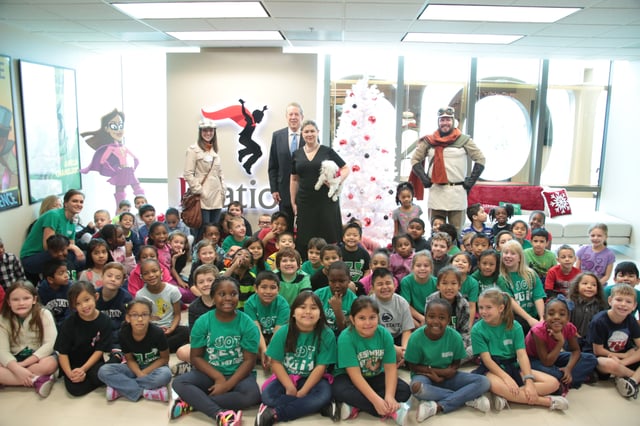 Students got to participate in a very important business meeting in the board room with Dick Collins and Kevin Sharpe.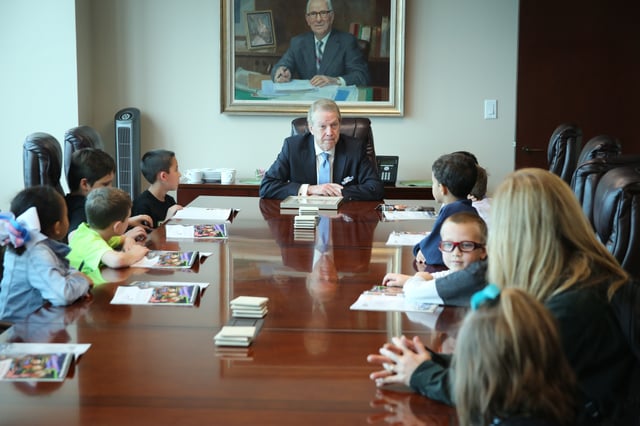 Abby Esterly, an Istation artist and illustrator, invited students into her office, where she showed them how to draw and create characters on the cintiq, an interactive screen for drawing.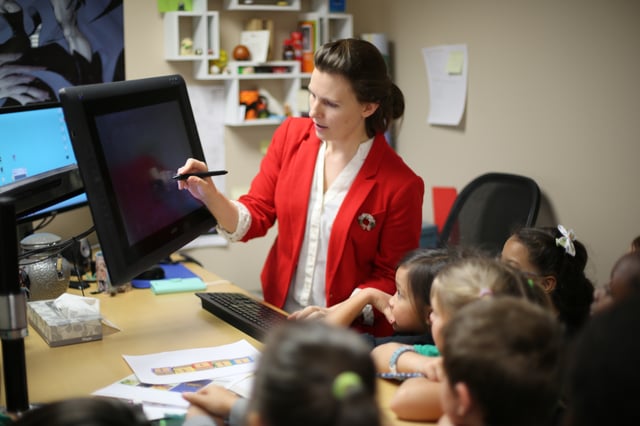 Students also had the opportunity to dress up as some of our Istation characters and share their trivia knowledge.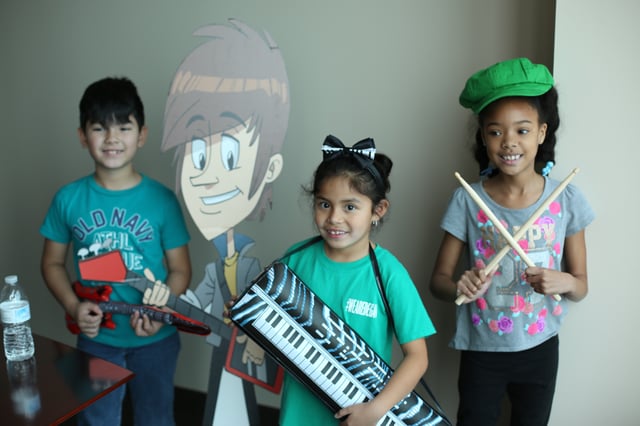 At our Word Masters station, students showed their skills by spelling Bossy R words.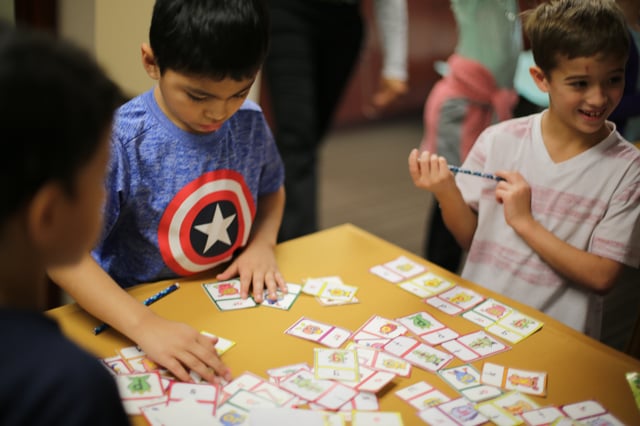 In our recording studio, students learned how a green screen works and took a photo for the Istation team to manipulate and send back to their class.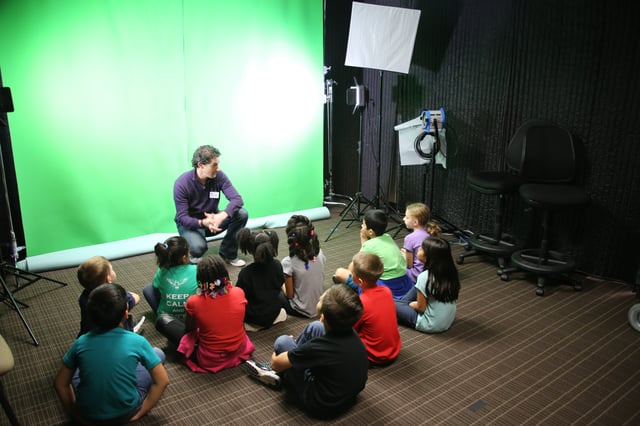 In the Istation "fishbowl," students met with our programmers and learned how all our lessons are brought to life with code.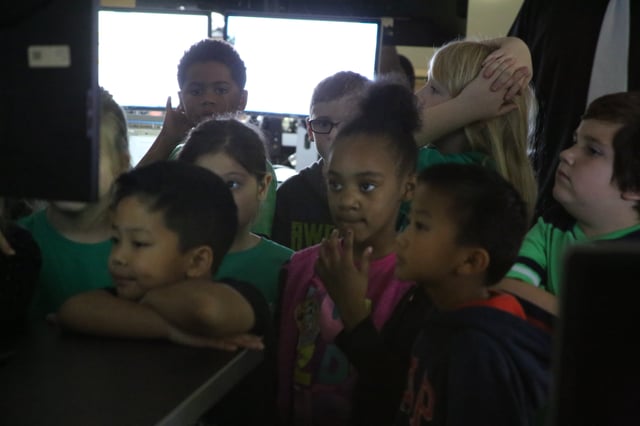 Dan Kuenster, Istation's Vice President of Design and Animation, showed students how to animate their own illustrations.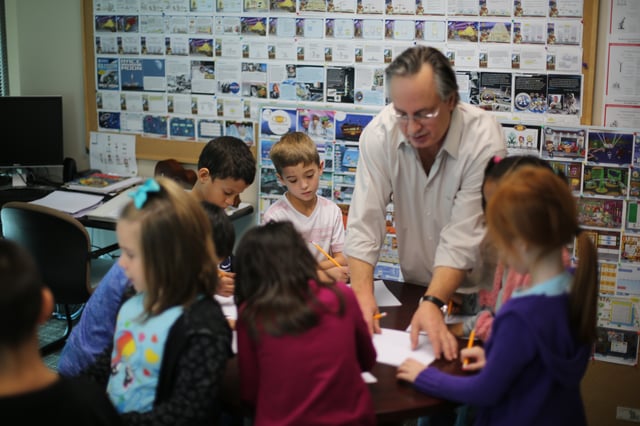 Before making the trip back to Degan Elementary, students were treated to a picnic and a movie on the top floor.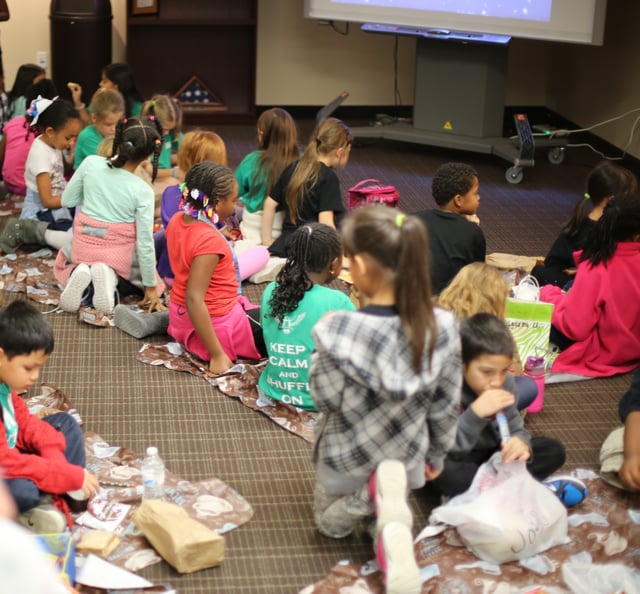 It was a pleasure to spend part of our day with Degan Elementary. Their visit filled us with energy and excitement. We appreciate the opportunity to meet the learners and educators we work to serve.