Istation is excited to be a platinum sponsor of District Administration's Districts of Distinction program and highlight the honorees in the "At Risk Populations" category.
Honorees in this category come from all over the country and have started initiatives that target the needs of kids in at-risk populations (such as ELs, special education, economically disadvantaged, or district-identified underperforming subgroups) to increase the capacity of district leaders, create pipelines, and improve school-level support and coaching.
Meet the honorees!
Roosevelt Elementary School in San Gabriel, California, created a Music Immersion Experience (MIE) program that helps students thrive! Approximately 90 percent of the school's students are categorized as socioeconomically disadvantaged, English learners, and/or foster youth.
In the MIE program, all Roosevelt students receive instrumental and general music instruction on a daily basis during a fundamental period followed by an elective period for other music education. All students learn to play the violin starting in 1st grade and can switch to a band instrument in 4th grade.
This initiative has created many positive outcomes for the students' learning environment, including decreasing the number of discipline incidents by 75 percent.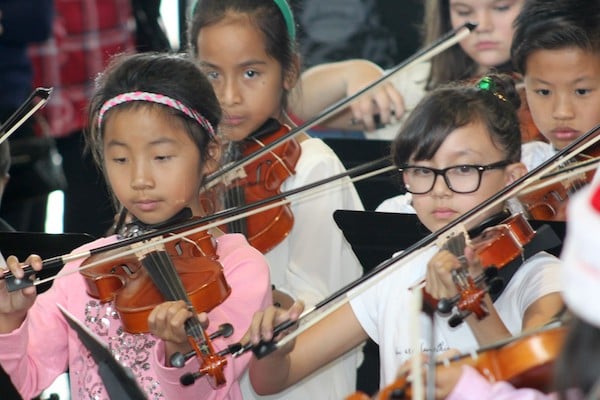 District leaders at Pinellas County Schools in Florida developed a Personalized Learning Pathway to give students access to high-quality, standards-based lessons at home, during before- or after-school care, at a public library, or via mobile technology. This program helps parents and community members see exactly how to help students build on their academic skills. By being able to track their own progress, students and their families become more involved in post-graduation plans.
Click the link below to read more about the schools and districts sharing their innovative initiatives and stories during 2019: