Last week we featured a very motivational teacher, Leslie Garrison. She told us how Istation data improves her classroom instruction and students' performance. Garrison has been using Istation for two years now at at Cherokee Elementary School in Memphis, Tennessee.
Istation: How do you motivate students to use Istation?
Garrison: I motivate students to use Istation by giving monthly prizes for students that show growth. Something new that I decided for this school year is to reward students with a job of the week. It can be line leader, door holder, or teacher helper. The student with the most gains will pick a job for the week.
The student's picture will also be displayed on the Istation data board. Students can see how well they have done by viewing the data board inside the classroom each month. I also allow students that have made growth to play a game that will give them the chance to receive a treat or go in the treasure box.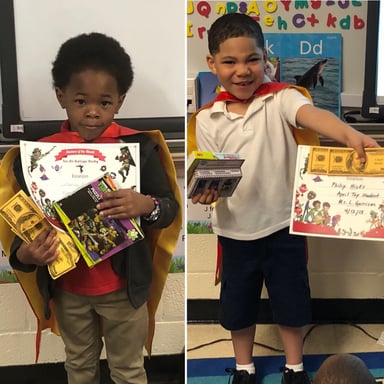 One thing that I noticed this school year is the feature that enables me as the teacher to take the assessment from a student perspective. I can model for my students how to be an active listener while taking the assessment. Students are motivated simply by seeing me use the program during whole-group and small-group teaching.
When I use the Istation interactive tool in a whole group, all students want a turn. They make sure I hear, "I didn't get a turn." I then have to explain, "It's okay, sweetie. Sometimes we can't all get a turn, but everyone will get a turn to practice independently at their table." Then they will make a sighing sound. They are all excited to use the resources provided by Istation.
I will continue to motivate my students and encourage them to do their best. Encouraging words go a long way!
Istation: How do you use Istation resources to motivate students?
Garrison: I use Istation resources in whole group and small groups. The resources are helpful because they help my students prepare for assessments and master literacy and math skills taught.
In a whole-group setting, I use Istation as an interactive tool. My students are able interact with one another using the technology, and they all want to participate. One student is at the board with the pointer engaged while the other students assist him by naming the letter or letter sound or working on a skill taught. Since I have students that are shy, it also motivates them to be more social and join in.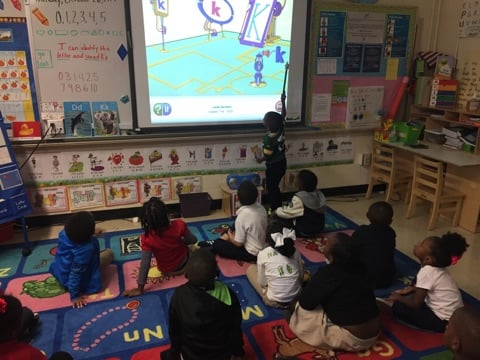 I have a technology small group I set up in my classroom. When technology is included in small groups rotation, the students are eager to log in and become a little genius in their own little world. I know that they are engaged when a student begins to sing a song loudly, not knowing that they are singing loud enough for our neighbors to hear! That alone lets me know that they are engaged and learning something new each time they interact with Istation.
When I am in need of some helpful resources, I can use the search engine in Teacher Resources. I also like the advantage of having differentiated lesson suggestions for each tier. While teaching letters, I use the letters and sounds for whole group session. I incorporate the letters activity provided. My students enjoy being hands-on with the resources.
Istation is a resourceful supplemental technology tool that my students and I will continue to benefit from this school year. Thank you for all the changes and everything you have added to ensure that I can be the best teacher that I can be for my little ones!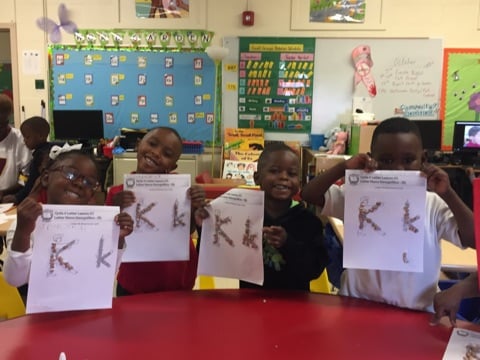 Thank you, Ms. Garrison, for being a valued member of the Red Cape Nation and working hard to inspire students each day.
If you are interested in writing for Istation's blog, submit your story to RedCapeNation@istation.com.