We had such an amazing time meeting and collaborating with educators at the inaugural Istation Educator Conference that we've decided to take the show on the road!
So get your red capes ready and meet us in the Sunshine State! On November 17 and 18, we will bring educators from around the country together in Orlando, Florida, to shape the next wave of innovation in education.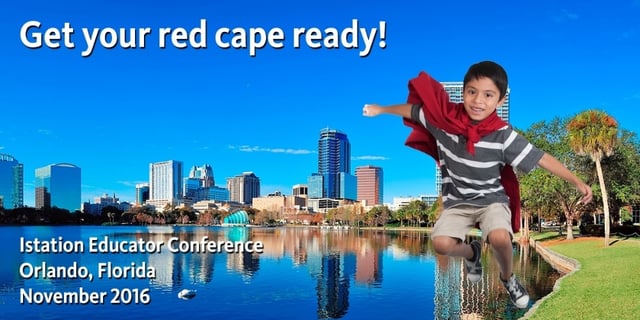 We've taken your feedback from the first conference and used it to create a whole new program. We have great new Istation content to share, an entirely new set of energizing keynotes, and a series of more intimate workshop sessions to help you make the most of Istation. We've even planned some fun after-hours activities where you can network, socialize, and enjoy the town.
You can see the full agenda, get hotel information, and register for the conference on the Istation Educator Conference Web site. We can't wait to see you there!