Beth Ballard is the WINNER of our "Getting Started" Classroom Contest! From September 1st to October 31st, we asked teachers to share how they help students get started with Istation. Ms. Ballard is doing a fantastic job getting her students excited about Istation and technology use!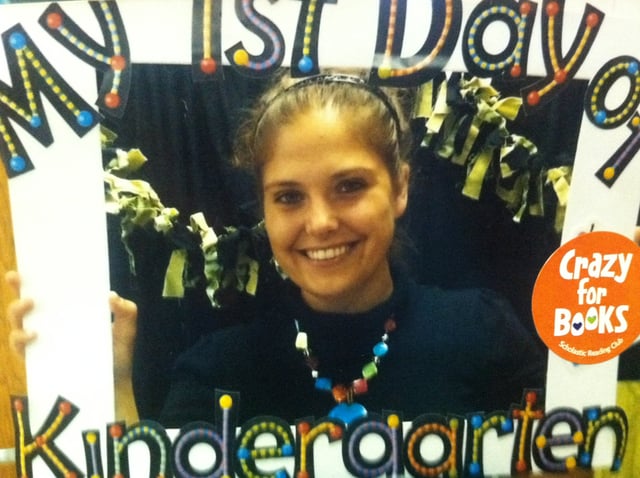 Beth Ballard is an early childhood teacher at Middletown Elementary School in Virginia. She has been teaching in Frederick County for the past four years and loves it! Beth always knew she was born to be a teacher, so becoming a kindergarten teacher has been a dream come true. Nothing makes Beth smile more than helping her little learners gain the necessary skills for their future!
How do you "Get Started" with Istation?
"In kindergarten everything is new and exciting, including computers! To prepare my students for Istation, we practice using the computers in our building. I teach the students how to use a computer in a safe and respectful way. The students need to learn and understand the different parts of a computer and how to use them (headphones, keyboard, mouse, monitor, etc.). After the students have practiced using computers and feel successful doing so, we are ready to start Istation.
"In order to get the students excited about Istation, I print out their Istation login cards on colorful paper, add computer stickers, and laminate them. Then I pass out the cards to each student and tell them that these cards have their secret passwords on them! They get so pumped about this! I model typing in my username and password with student support on my Smart Board. I explain to my students that Istation is a way for me to see how they are learning and thinking and that they need to do their very best each time. They know that I can see everything they do on the computer, and they think it is a really neat trick!
"When we do our first Istation assessment, the students use their login cards to start logging in (with teacher support). By the end of the school year, most students are able to login successfully independently, which is a big deal to them!
"After our first Istation assessment schoolwide, we use the data to guide small-group instruction during our center and guided reading groups using the priority reports."
How does this method of getting started motivate students and/or staff?
"The students in my classroom are so excited to use computers in kindergarten. This excitement combined with their drive to please is a powerful combination to get students started using Istation. My class knows that I am watching how they answer questions. They know that I know if they are doing their very best or not. I teach them that when their bar graph goes up, it means their brains are getting smarter! They love to see their bars go up and want me to see it. By explaining this concept to the students, even at a young age, they become accountable for their learning.
"In addition, [at] our school this year we have a new concept of goal setting that we are adapting. Some teachers are using Istation as a part of this process. For this goal setting, it is student centered through personal progress monitoring. This is a fantastic way to motivate students to do their best each time they are working on Istation.
"As a school, seeing our students being successful motivates us to become even better teachers. When we are all working for a common goal of motivating students to be accountable for their learning and loving to learn, the sky is the limit!"
We hope you'll join us in congratulating Ms. Ballard! Her "Getting Started" techniques are certainly worth sharing!
To learn how you can share your own classroom success stories, visit our Classroom Contest page. We're taking submissions for "Data!" now through January 31, 2016!