With your Istation subscription, you have access to more than you might be aware of. Istation offers an abundance of ready-made resources that include all the materials you need to use them in your classroom.
Want to make your own Istation-inspired learning centers?
Follow these steps to save valuable planning time and find activities for your students that are collaborative, easy to use, and full of rich content.
1. Log in to the Istation Report and Management Portal at www.istation.com.

2. Hover over the Toolbox tab at the top of the screen to activate a drop-down menu. Click Teacher Resources.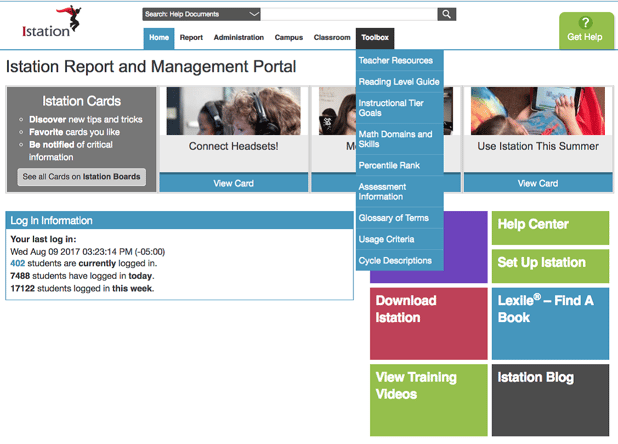 3. You will see the products included in your subscription at the top of the screen. Select the subject for your classroom, and then enter relevant keywords in the search bar to find your desired topic. For an example, select Español to find resources from Istation Español.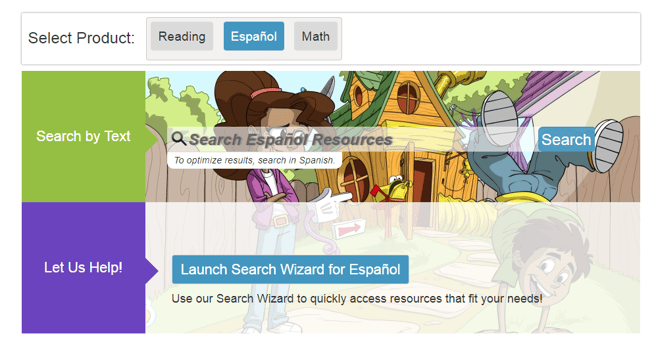 4. After searching for a keyword, rima in this example, explore the materials available.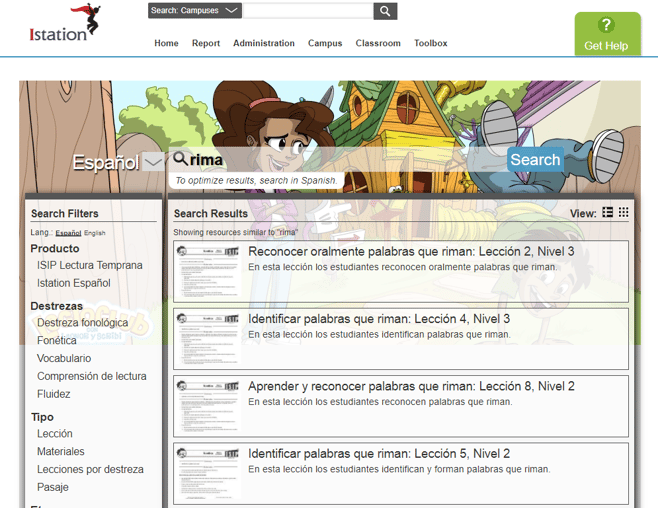 Once you have chosen and downloaded a lesson, you will be shown a group of related resources that have frequently been downloaded at the same time by other educators.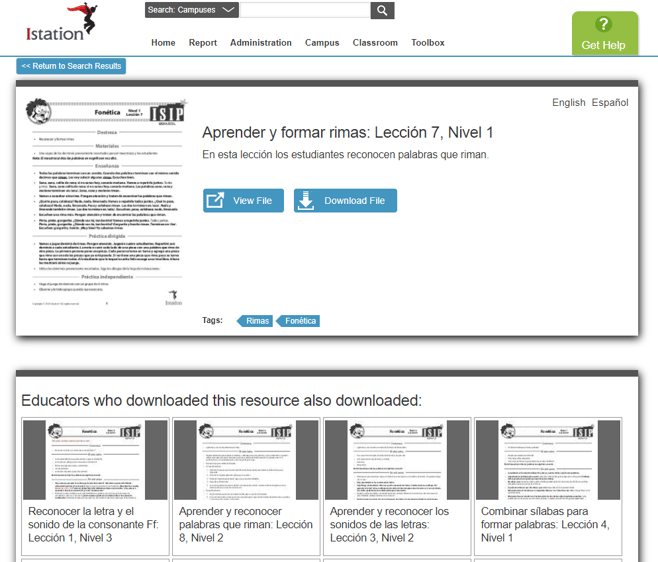 "Fonética Nivel 1, Lección 7" is a lesson from ISIP™ Espanol that focuses on rhyming skills. All lessons from Istation contain a detailed script on how to introduce the skill and model the lesson for that day. Worksheets, practice materials, and printable games and exercises are all included.
5. Print and cut out any learning center pieces and clip them together. In this lesson, groups of three or four students will use domino cards to work on rhyming sounds.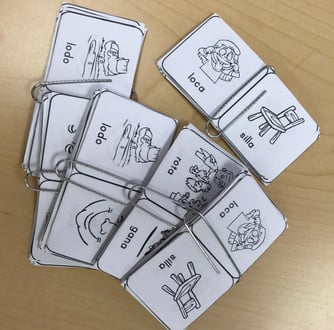 These domino cards will be used to play the rhyming game in the learning center.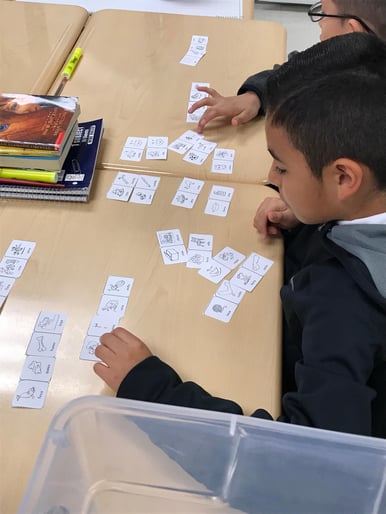 Students talk with partners as they work on matching their domino cards to others with corresponding rhymes.
In this particular lesson, students who successfully match all their domino cards can then write each pair of words. This provides you with something tangible to check students' understanding after the cards have been put away.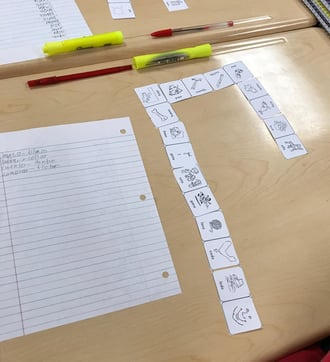 Students match the rhyming domino cards and write the paired words.
Istation resources are there to help you make effective learning centers as students work on skill practice and interact with one another! Create dual-language lessons with Istation's teacher resources.