Early childhood educators are continually trying to find the balance between developmentally appropriate practices and the academic benchmarks and rigor identified by the No Child Left Behind Act and the induction of the Common Core State Standards (NCLB: U.S. Department of Education 2001; CCSS: National Governors Association Center for Best Practices 2010). Tablets used during play certainly have the potential to help meet these demands.
That said, technology should not be implemented purely for the sake of it. Integration of computers, touchscreen devices, tablets, etc. should be purposeful and should be done with the intent to benefit all the young children who use it. Used purposefully, technology in the classroom can provide experiences and activities that naturally enhance each child's early literacy skills.
Early childhood educators must make thoughtful decisions about the use of technology in their classrooms. Is the intent to teach, practice, or entertain? Does this bring value to the classroom so it can aid instruction? Asking these critical questions is important in determining the best approach to integrating technology and digital media into today's early childhood classrooms. Building upon the experiences of children and the purpose of the overall instructional plan will allow for a natural and seamless introduction of technology in the classroom. When children understand the purpose, they can gain other meaningful experiences from their interaction with new tools.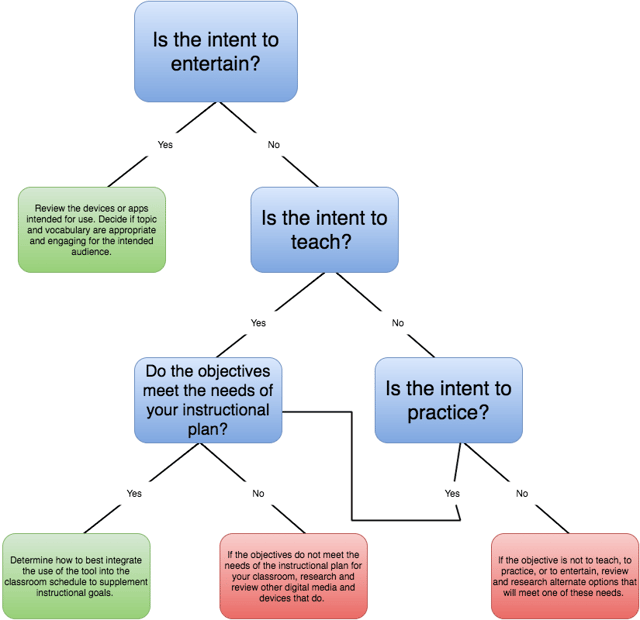 The key to success is integration into the existing curriculum and instructional plan. In this era of rapidly expanding technology use in homes and communities, ignoring the use of digital media and choosing not to integrate it into today's classroom could be deemed developmentally inappropriate. Technology is a part of a child's world. Children must have meaningful and purposeful experiences with it in order to develop into twenty-first-century learners.
Interested in reading the whole e-book? Get your free copy by clicking here: