Istation additions and enhancements for release!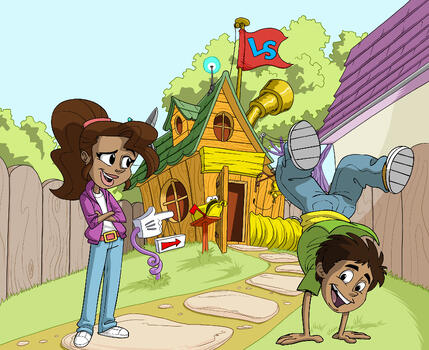 Istation is excited to announce that the Fall 2014 Reading en Español release will include 2,275 new items in the ISIP Español assessments. These new items fall under the following subtests:
Phonics and Phonemic Awareness tests the word analysis skills for early literacy development in Spanish, where students recognize letters and letter-sound relationships. Pictures, words, and syllables are presented as answer choices.
Vocabulary tests the overall verbal ability in Spanish and measures listening and reading vocabulary as developmentally appropriate, focusing on general vocabulary and across disciplines such as science and social studies.
Writing, including spelling, tests students' ability to spell general words in Spanish, recognizing the sequential order of letters contained in a word from syllables to full and complete sentences.
Reading Comprehension has been added and allows students to demonstrate understanding or comprehension from a simple sentence, a set of sentences, a passage, or a paragraph following the cloze procedure (fill in the blank from four answer choices). The items test the main comprehension skills needed to be a successful reader, such as identifying main idea, inferencing, and analyzing cause and effect.
ISIP Español, like Istation's powerful English reading intervention program, works with Istation Reading en Español to offer focused, supplemental reading education and assessment. Istation Reading en Español is a Spanish intervention program that fully integrates with the ISIP Español assessment and automatically places students in the Spanish reading computer-adaptive program. Istation Reading en Español supports all bilingual and dual-language implementation models and prepares students for standardized tests.
Reading en Español uses lively animation, music, and characters to teach students cultural heritage, science content, vocabulary development, fluency, and comprehension. To learn more about Istation Reading en Español, click here.