Readers 2 Leaders (R2L) is working to create lifelong readers, learners, and leaders in the West Dallas community. With only 40 percent of 3rd graders in Dallas County reading at grade level, R2L strives to help local students gain confidence in their reading abilities and foster skills that will lead to future success.
Ted and Stephanie Schweinfurth founded R2L in 2011 as an after-school tutoring program for local children. While working with neighborhood children, the Schweinfurths saw a lack of access to reading material and a lack of interest in reading. They decided to take action and R2L at Booktown was born.
The program started providing after-school tutoring to 45 children and now serves over 450 students. R2L provides high-quality tutoring at its Booktown site as well as three elementary schools and three community centers in Dallas.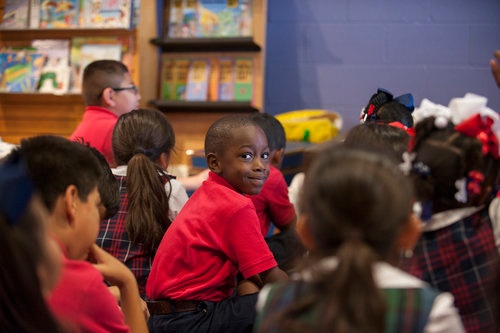 Istation has been a supporting partner of R2L since its inception in 2011. Instructors use Istation Reading for monthly progress monitoring and Istation's reporting tool to gain insight on student intervention needs. The program provides instructional practice based on individual student needs in order to strengthen the skills of developing readers.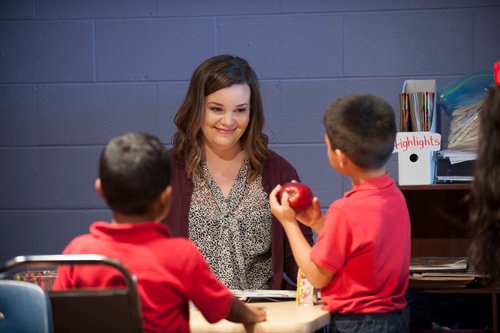 Instructors at R2L share the Student Summary Handout Report with parents every month. They provide a goal sheet to parents with their child's reading level and grade level equivalent ranking on it. Sharing this data with parents motivates them to become more involved in their children's reading progress and to support their children in reaching end-of-year goals.
R2L is seeing amazing results, and the impact of their hard work is clear. During the 2016-2017 school year, participating students gained more than 11 months' worth of reading skills during just seven months of instruction! Summer camp students gained 3.5 months' during the seven weeks of camp.
We are very happy to celebrate these great successes with our amazing friends at Readers 2 Leaders!