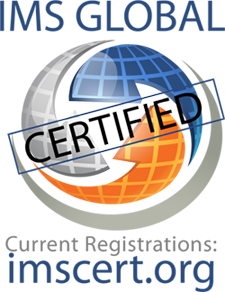 Istation is excited to announce its e-learning program has achieved IMS Global Conformance Certification for the OneRoster v1.0 standard!
OneRoster allows schools and districts to securely and seamlessly update and integrate their student rosters with technology providers. Previously, many schools spent time customizing the roster input process for each technology partner. Now, OneRoster allows schools to use a standards-based approach for rostering digital applications.
"Istation is proud to be recognized by IMS Global Learning Consortium as achieving OneRoster conformance certification," said Bill Lowrey, Chief Technology Officer of Istation. "We strive to make the Istation program as easy and accessible as possible to our users, and OneRoster certification allows us to provide another great service to our educators."
Istation is OneRoster certified across its entire product line, which includes digital assessments and adaptive curriculum in English reading, Spanish reading, and math.
"We are pleased that Istation has achieved conformance certification for its e-learning program to the OneRoster v1.0 standard," said Mark Leuba, IMS VP of Product Management. "Istation's support of openness is helping to grow the education technology ecosystem based on open standards."
Additional details about the OneRoster specificiation can be found at www.imsglobal.org/activity/onerosterlis.
What else is new with Istation? Read more of Istation news at www.istation.com/About/PressRoom.