We are continuing to spotlight a few of Istation's team members who are involved in developing, programming, and writing Istation Math. Meet Jennifer Newell, Istation Mathematics Compliance Specialist!
From Struggling Student to Specialist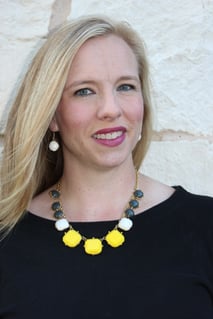 Newell has a bachelor of science in interdisciplinary studies and a master's in curriculum and instruction. She spent 7 years teaching science, reading, writing, and social studies to 4th and 5th graders. She also taught summer school math for 5 years to students struggling in mathematics.
During her time teaching summer school, Newell took from her own personal experiences because she also struggled with math growing up. "I felt I never understood what was happening in math," Newell said, "like I was five steps behind."
She has learned to use her past experiences to understand what a struggling student might think. She tries to put herself in the student's shoes when she's helping develop Istation Math.
Making Sure It Adds Up
Newell's passion for transforming challenging mathematical concepts into engaging digital lessons led her to the role of compliance specialist. She joined Istation back before math instructional lessons had been developed. She helped write teacher directed lessons and is partially responsible for the character Pepperoni. Newell has had a hand in creating a repository of over 70 graphic organizers, cards, manipulatives, and tools for teachers to use.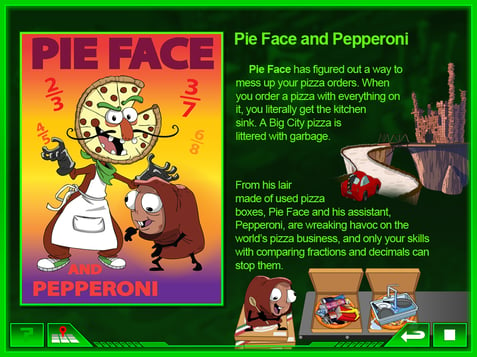 Istation Math's Pie Face and Pepperoni
As a compliance specialist, she makes sure Istation's math lessons and resources match each state's standards. Problems can arise if topics taught in one grade level are mentioned in a lesson and are taught differently from state to state. It's her job to make sure digital and printable lessons meet each state's requirements for teaching individual skills.
What she does every day "lets our customers know that our content has validity and reliability," Newell told me. She loves her role in helping teachers fill in the gaps with their students' learning in a different way than what they do each day in the classroom.
Working with the Team
Teamwork plays a huge role in every part of Jennifer's day at Istation. Jennifer works with several of the development teams here at Istation. The sales team lets her know if anything new is coming out on the market. The proposals team tells what is required for a program in each state.
"Every digital lesson we write here in the math curriculum department literally breaks the mold and pushes the company farther than we ever thought it could go," Newell said. "When you stop to think about it, it's very humbling."
There isn't just one thing about developing Istation Math that excites Newell. Everything that is happening for the program excites her. Newell is a part of creating new things that haven't even hit the market yet. She feels that she is on the cusp of something incredible and is happy to be along for this ride!