Meet Morgan Hanson, the Product Development Project Manager/Scrum Master at Istation! One of Morgan's favorite parts of working at Istation is getting to know so many different people and getting to work with so many different personalities. He loves what he gets to do every day because he is surrounded by people who care about the students and teachers that will use Istation.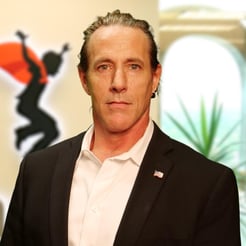 Meet Morgan Hanson.
Morgan manages three product teams here at Istation: Istation Math, aka Seal Team Stix; NexLevel, the middle school reading team; and a brand new team working on new middle school reading curriculum, which is called HumanEX.
Morgan isn't the type of manager that only sits behind his desk. He is constantly on the go making time to visit each team member every week.
"I have the opportunity to work with people that I may not have had the chance to get to know otherwise," Morgan said.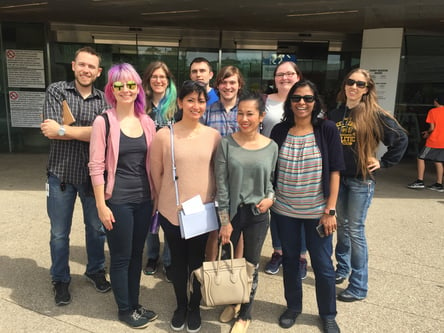 Members of Istation's HumanEX team visit the Perot Museum in Dallas during a research outing.
Each of the teams is special to Morgan in their own way. Seal Team Stix (math team) was the first team he managed, and they helped him develop a lot of the scrum leadership skills he has today. The NexLevel team is fairly new to Istation but has come a long way in offering student agency and choice in middle school content. The HumanEx team is brand new and gives Morgan the chance to see a whole project with new ideas develop from the ground up.
Morgan has a background in programming, marketing, and project management; he even built games at McDonald's for a time. His experience helps him understand what each team member is going through and how long projects will take to complete.
Morgan and his teams started conducting playtesting sessions with students from local school districts so kids can try out new content and give feedback on games, lessons, and activities before they go live, which helps the product teams make the program better.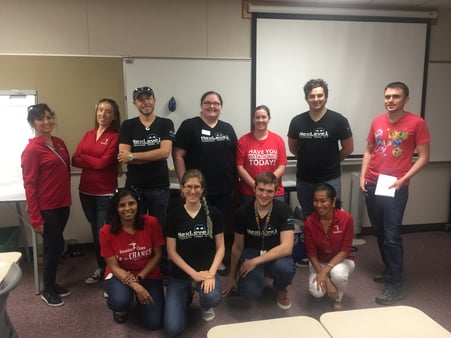 A few team members pose for a photo at a playtesting session.
"The feedback from students is great and helps us know what needs to be tweaked instantly and what needs to be changed over time," Morgan said.
Morgan is an encourager and a leader. His goal is to empower his team with what they need to be successful at their jobs. He often calls on team members to lead their daily standup meetings as well as encourages them to try and find solutions by leaning on each other. Coders, artists, and animators are also often asked for their input during development planning meetings to ensure that all angles are considered.
"I truly believe that our product is the best one out there," Morgan said. "I am so thankful to [Istation CEO] Mr. Collins for wanting the best for all students and making students smarter everywhere."