Computer Aid, Inc. (CAI), Learning Academy in Allentown, PA began its second school year with Istation. But its founders' familiarity with and appreciation for Istation started long ago.
CAI Principal Jessica Devlin spent several years assisting nonprofit organizations and diocesan schools as they implemented Istation, thanks in large part to a donation from philanthropist and CAI President and CEO Tony Salvaggio. When Salvaggio decided to start a private school, he enlisted Devlin's help.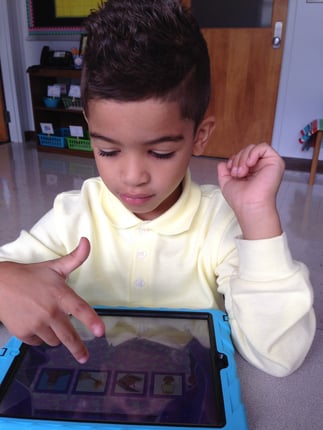 "We knew we wanted Istation at the center of our curriculum because we wanted the school to focus on individualized instruction through technology," Devlin said.
After a couple of years spent strategizing, CAI Learning Academy opened to kindergarteners with a lofty goal: "re-engineer" education through individualized instruction, small class sizes, and technology.
"Any given time you can walk into one of our classrooms and see some students on Istation, a teacher using Istation lessons to provide small-group instruction to other students, and often an instructional aid providing one-on-one intervention," said Devlin. "We work to give students exactly what they need."
For a six-week period, CAI offered summer school to incoming kindergarteners and rising 1st graders. Istation was a critical part of their summer programming. Students used Istation almost every day, and teachers used Istation's printable supplemental lessons during small-group instruction. About half of the incoming kindergarten class attended.
When the program began, only 30 percent of those students were performing at a kindergarten-ready level. By the end of the program, 80 percent were kindergarten-ready.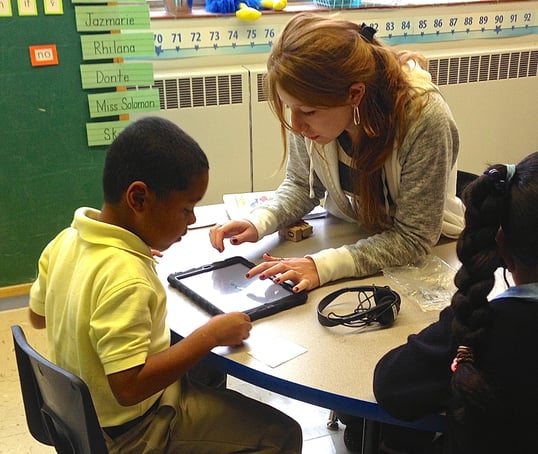 "It's definitely a combination of using Istation in the classroom on a daily basis and the teachers working on small groups with the students and doing a lot of hands-on activities," Devlin said.
Devlin described her high hopes for the start of the fall semester and CAI's plans for peer-to-peer development in the classroom.
"We're hoping that the first month we're going to be able to almost bypass the kindergarten start-up process with those kids. They're going to have their foundation of expectations for the classroom and their foundation in letter knowledge," Devlin said. "Those students will be spread out with kindergarteners who weren't there for the summer. They can model and guide those new students when it comes to classroom expectations and how to complete assignments."
She added, "I think these students are really going to fly at the beginning of the school year because of Istation."