Istation celebrated as best blended learning resource
The ComputED Gazette is pleased to announce Dallas-based Istation as a winner of the 25th Annual Best Educational Software Awards (BESSIES). Istation received the award for best "Blended Learning Resource" in the Middle School category.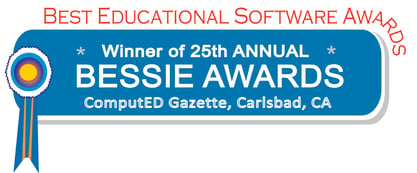 Now in their 25th year, the Gazette's annual springtime BESSIE Awards recognize innovative and content-rich programs and websites (including apps for iOS and Android) that provide parents and teachers with the technology to foster educational excellence. Selection criteria include academic content, technical merit, subject approach and management system.
"Istation is proud to be acknowledged for the seventh consecutive year by ComputEd Gazette," said Istation President and COO Ossa Fisher, "especially to receive this prestigious award for our blended learning program, which supports our mission to help pre-K to 8th grade students and teachers through integrated instructional technology and diagnostic tools."