Istation's Timeless Tales 2.0: NexLevel (TT 2.0) is the next generation in game-based reading instruction. Newly released in October 2017, Istation curriculum writers and designers have been working to complete the program for you and your students.
The reading program is designed especially for middle school students and focuses on maximizing student agency and providing authentic learning experiences. TT 2.0 offers branching narratives, relatable characters and environments, an adaptive arcade, and an engaging overall game narrative, all deeply rooted in and aligned to the standards. With unique branching narratives, students will have a new experience each time they play!
Level 7 of TT 2.0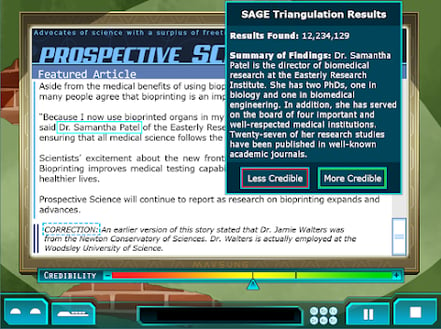 In the newest and last level, SAGE helps students navigate the new Nexus using the digital bulletin board. Students must generate effective search terms, find relevant sources, and use triangulation to verify credibility.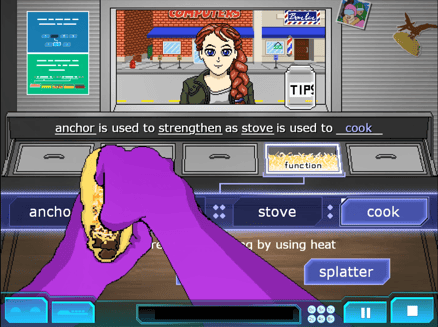 Taco Force! is the new arcade game available with this release. Students will build tacos by completing analogies or selecting correct bridge statements. The customers give handy tips and react based on whether the answer is correct.
Select a level below to read more about what's available for students in TT 2.0: