A summer vacation that's educational and fun? We know how to make it happen!
Hey guys! It's Mike again -- one of your favorite Implementation Specialists at Istation. It's almost summer break! Do you know what your kids are going to be reading?
The great thing about reading is that you can do it anywhere. I remember my mom asking me to read things to her while we were out shopping or just driving around. I also read recipes to her when we made dinner together. My dad would have me read to him while we were working on his cars. It was a great way to have fun, practice reading and bond with my parents. And it paid off! To this day, my dad and I swap books on a regular basis, and my mom still asks me to read recipes to her when we get together! She was also a huge help to me when I was a 2nd grade teacher working with my students on their reading skills.
I wanted to share some of the suggestions I used to give my students' parents to have a fun, yet educational summer break. These are fun ideas to help keep young minds active, especially while traveling!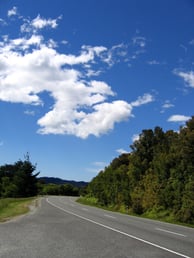 Point out printed words as your travel, either on buildings or billboards, and ask your child to read them and repeat them.

Look at an atlas together to find all the places your family has visited, or would like to visit!

Ask your child to plan a family day trip, then use a map to chart your course to the destination, and find sites of interest along the way. Then schedule the trip!

Look at the weather forecast in the newspaper with your child and compare forecasts for your potential destinations for a family vacation.

Do a crossword puzzle together while in the car or on a plane or train!
If you have any more great ideas or plan to use any of these, I would love to hear about it on Facebook or Twitter! Remember you can tweet us using #Istationed! Have a great summer!