Istation's Red Cape Moment Contest wrapped up last fall with many customers excited to share their Istation stories. Arkelia Cannon, the student support interventionist at Atherton Elementary School in Arlington, Texas, received an honorable mention for her submission. What stood out most to the judges were the creative ways she motivates students.
Read her responses* below.
Tell us how Istation data has improved a classroom's or student's performance.
Istation data has helped us close gaps in our students' learning, especially in the primary grades. It has helped us build a solid foundation in our literacy skills. The students are very aware of their progress as they chart their own growth in their data folders. This happens as early as kindergarten.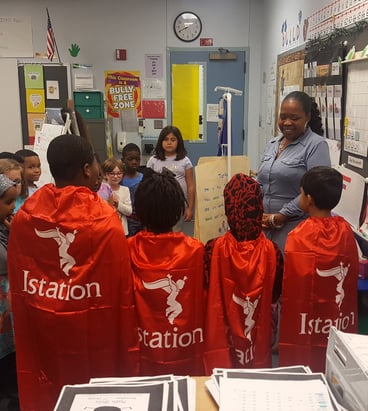 How do you motivate students to use Istation?
Our students are motivated intrinsically by charting their growth in their notebooks and extrinsically by various incentives, awards, classroom celebrations, and celebrations with the Istation "Super She-ro" myself, Ms. Cannon.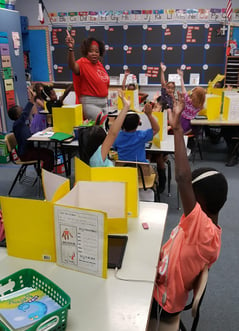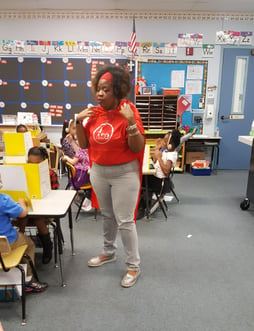 How do you use Istation resources?
We use Istation daily following the 30, 60, 90 rule for minimum usage times. Additionally, students have access to log in to Istation from home. If computers aren't available at home, students are given the opportunity to come to school early and work on Istation to get their practice.
We also utilize the intervention lessons. The students are assigned assignments in their backpack, and the teacher-modeled lessons are used on our campus.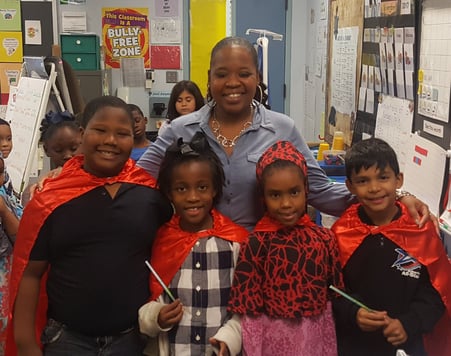 Thank you, Ms. Cannon, for your thoughtful responses and for being a valued member of the Red Cape Nation!
*Responses have been lightly edited for the blog format.