Istation has dozens of reports that teachers can pull up through an easy-to-use landing page. With all that's available, where should you start?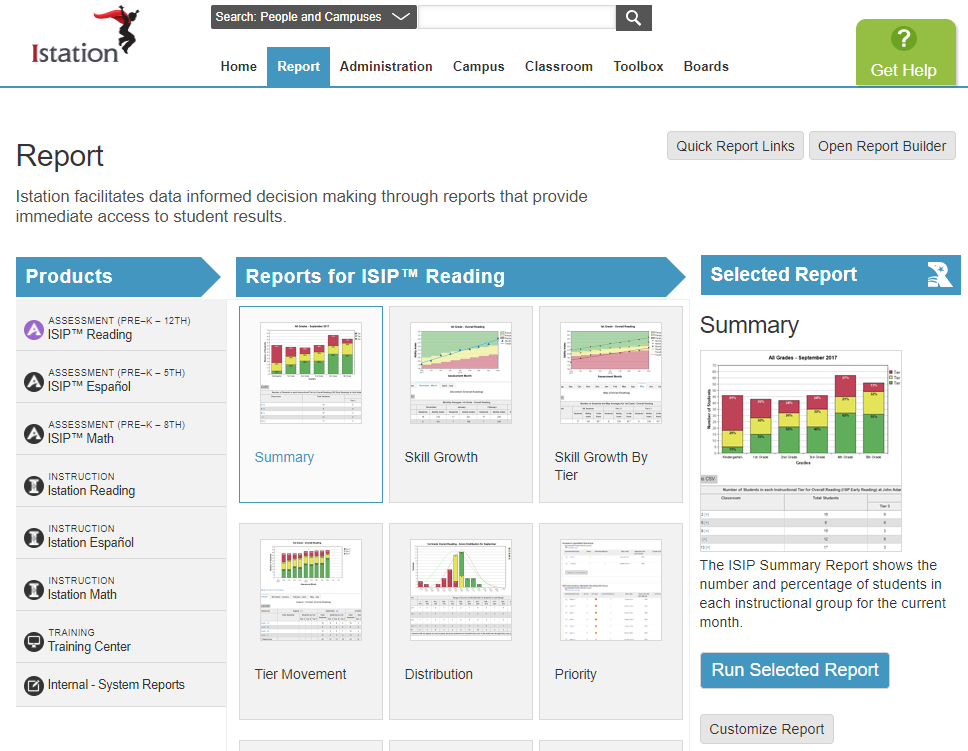 Istation's Indicators of Progress (ISIP™) Summary Report
This report shows the number and percentage of students in each instructional group for the current month and organizes them by color:
Red – Tier 3, designates students below the 20th percentile
Yellow – Tier 2, designates students in the 20th to 40th percentile
Green – Tier 1, designates students above the 40th percentile
With this information, teachers know what to focus on during whole-group instruction. Think of this report as the "big picture" or "classroom snapshot" report. Selecting the plus sign next to any student allows the teacher to focus on the individual student's details if they need to dig deeper.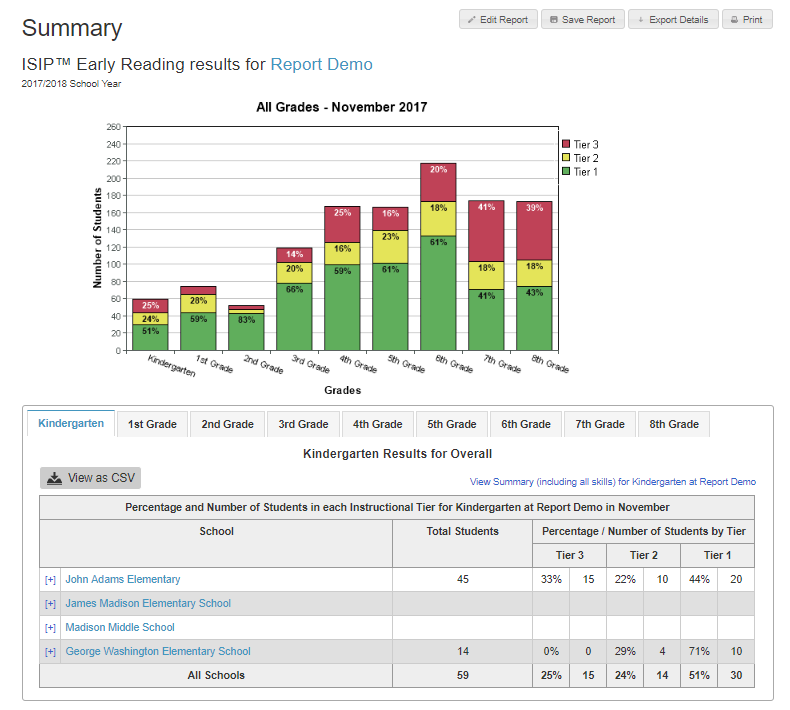 Classroom Summary Report
This report can be called a "grouping" report because it groups students by percentile, Lexile level, and/or cycles of instruction. This will aid teachers in creating small groups.
Priority Report
This report is also a "grouping" report, but it shows only those students who have demonstrated weaknesses on a given ISIP assessment or a lack of progress in skill acquisition in the instruction. It also provides links to specific resources that the teacher can use to work with those students on targeted difficulties.
Click the button below to learn more about Istation's assessments.