Earlier this year, we wrote about Oak Grove Elementary's efforts to build its school-to-home connection. The school had a strong implementation plan for Istation both at school and at home. With the principal, educators, and students all on board, the school closed the loop by including parents in educational efforts, too.
"Our biggest success," Principal Cynthia Thro said, "has been implementing Istation at Home. It's given families, especially those that don't speak English, a tool to use at home when they didn't have tools before."
Now with the school year complete, we want to congratulate Oak Grove on logging over 1 million minutes in Istation Home! That's an incredible accomplishment.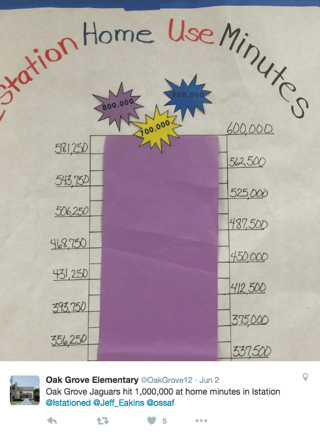 Together, Oak Grove's positive mindset, well-supported Istation Home implementation plan, and commitment to success have led to a better learning environment for everyone.
Oak Grove Elementary, you are Red Cape Worthy!