Recently at Brevard County's Educational Technology Conference (BETC), Jessica Pokorny and Sarah James gave a presentation called "Using Istation to SWITCH." We wanted to learn more about this concept and see just what these educators were doing to make a difference in their students' learning.
SWITCH stands for "Students Working Independently Towards Comprehension Habits" and is an innovative idea that grew in James' 5th grade classroom at Lewis Carroll Elementary School. It all began last spring when James went to Pokorny, the literacy coach at her school, and said, "I want to do more with Istation; I feel like I could use the program and its results better." Pokorny jumped at the chance to help her out.
James and Pokorny decided that they wanted to use Istation to help them develop more targeted small groups for instruction. Students would be able to work independently on reading skills they were struggling with, and the teacher could pull small groups for one-on-one time. James and Pokorny planned for students to be in charge of their own learning. The goal was to stay away from a "drill-and-kill" style and to provide students with a fresh take on skill growth. Istation's ISIP™ assessment results would then communicate to the teacher how much progress each student was making monthly. Once they had the plan, they knew they needed a clever name for it.
"We wanted something that would interest the students and make them want to get involved," Pokorny said. And so, SWITCH was born.
After James' 5th grade students took the ISIP assessment, Pokorny pulled the Distribution report and took the bottom half that ranks students into tiers by skill-level deficiency. She then helped James create small groups of four or five students each. Within these groups, students worked on either vocabulary practice, word analysis study, spelling practice, or fluency.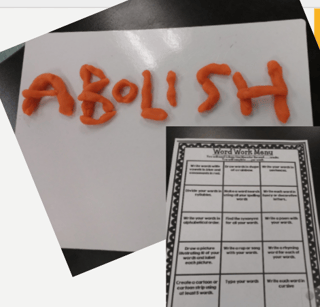 Color-coded spreadsheets for grouping students made it easy to see where each student was in his or her learning. Each student had a folder with stickers labeling the rotation for the day. The teacher set up work bins with games, worksheets, and supplies for students to complete the work station for that day.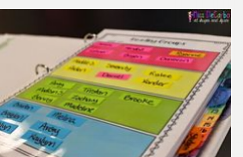 Some students were so excited about their SWITCH time that they tried to sneak their folders home for more practice. Another student said, "It's fun and feels more like games than learning."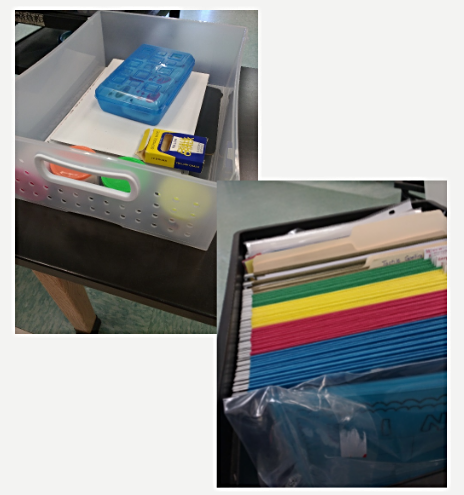 Feedback from the students was important in this process. Another way to get the 5th graders involved was to conference monthly about their ISIP scores. Once they understood what the green bar meant at the end of every subtest, they were eager to do better the next time and watch it grow. Knowing their work in SWITCH would help them on ISIP also drove them to work harder. One student remarked, "I've been working on vocabulary, so I'm excited to see how I do on the test."
After only seven weeks, students' ISIP results already showed impressive progress. Comprehension, vocabulary, word analysis, and spelling scores rose for all tier groups. Overall Istation Reading scores were also higher!
In the coming school year, Pokorny will continue to help the teachers at Lewis Carroll Elementary implement SWITCH. We look forward to hearing more from this impressive school. Lewis Carroll Elementary, you are red cape ready!
If you have a red cape worthy story, share it with us here to be featured on the blog.