Win $500 for your school while improving Istation usage!
Contest purpose: This contest is intended to encourage and inform educators on how to effectively use Istation Reading as a supplemental resource.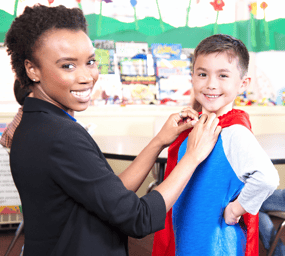 Eligibility: Participants must meet the following criteria.
K-5 elementary schools only.
Use Istation Reading (in English).
Register here to be entered in the drawing.
Be a current customer of Istation.
How to win:
Have one person from your school register your school for the 2018 Spring into Action Contest using the Google Form from Tuesday, January 2 to Wednesday, January 31, 2018.
Consistently meet Istation Reading's usage criteria from February 4 to March 3, 2018 to be entered into a drawing to win $500. Three winners from across the nation will be chosen.
Istation Reading's usage criteria: https://secure.istation.com/ReportToolbox/tool_usage
Timeline: To participate, register here from Tuesday, January 2 to Wednesday, January 31, 2018. Contest will run February 4 to March 3, 2018. Winners will be notified by March 9, 2018.
What you win: Three winning schools will each receive a $500 cash prize from Istation! Additionally, all winners will have their stories featured on the Istation blog.
Brag about progress: Spread the great news of your students' and teachers' progress! Brag about your school's fidelity practices on social media and tag us @istationed with the hashtag #IstationContest.
Determination of winners:
Istation will select three elementary schools (K-5) from the drawing as winners. Schools entered in the drawing must demonstrate appropriate Istation usage practices from 12:01 a.m. (CST) February 4 to 11:59 p.m. (CST) March 3, 2018.
Frequently Asked Questions
How often should my students be using Istation? Istation's best practices for usage fidelity.
If we use Istation Español, are we eligible to participate in this contest? Although we encourage the use of Istation Español, for this specific drawing we are measuring school participation based solely on Istation Reading.
Is practice counted before the active month of the contest? If you enter to participate in the contest, your school's usage minutes will only be counted during the month of the contest: February 4 - March 3, 2018.
How can I check on my school's progress during the contest? Behind Istation's login, customers can access usage trend reporting, which allows schools to track student usage by month across the school year.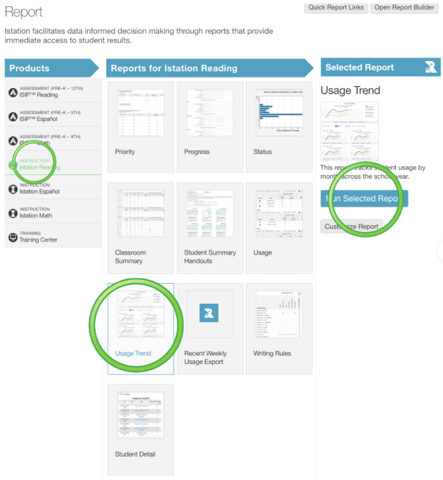 Will you be posting rankings so we can see where we stand in the competition? No, a school's ranking will not be posted. A school's fidelity best practices is private information and will not be shared with anyone else.
How do I sign up multiple schools for the contest? Each school signed up for the contest should be registered separately via the registration form, by a representative from that school.
Who do I contact with additional contest questions? Feel free to contact either Rachel Vitemb (rvitemb@istation.com) or Andi Atchison (aatchison@istation.com) with questions!