At Istation, we recognize that no resource is more valuable to a teacher — nor as hard to find! — as time.
There are several key components to Istation that make it a valuable time-saving tool:
Formative assessments allow precise measurements and seamless placement for every student. Given automatically each month (or more often if desired), these assessments show true growth over time for each user.

With Istation's adaptive curriculum, students are given purposeful instruction with interactive lessons that are explicit and direct.

In addition to computer-driven lessons, teachers have access to a digital library of lesson plans and interactive teaching tools. The Priority report alerts teachers of struggling students and recommends lessons for them.

Istation equips teachers with immediate online reports to help manage personalized data profiles.

Additional support comes through the Istation school and home connection.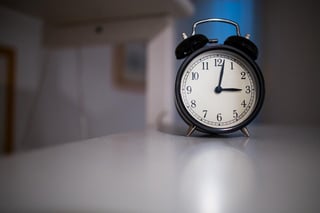 In the last two weeks, we discussed resources teachers can use to add instructional value to morning work and station time while also saving themselves time. This week, we're highlighting resources to maximize time while in the hallway or even during recess!

Waiting in Line
Students can work with

sight word

flash cards while waiting.

Students can work with addition/subtraction flash cards while waiting.

Students can work with multiplication/division flash cards while waiting.

Students can play the "

I have . . . who has . . .?

" matching game for learning root words while waiting. To customize this game, you can use these

blank cards

.
Recess
Using sight word flash cards or math flash cards, encourage students to play beanbag toss, jump rope, or shoot basketball.
We hope that you will find these suggestions practical and useful, giving you more time in your classroom to teach. We also hope these resources help you work smarter, not harder.