A week ago, Istation had the privilege of attending an appreciation program at Joseph J. Rhoads Elementary School in Dallas, Texas. Directors, tutors, volunteers, and students from Circle of Support, Inc. Girl S.M.A.R.T and S.M.A.R.T Boys put on the program, titled "The Best Summer Ever."
Bernadette Nutall, Director and Co-Founder of Girl S.M.A.R.T and S.M.A.R.T Boys, has been running this program for the past 17 summers. She greeted me as I walked into the building, and I saw that the program was in full swing with around 300 kids attending per week this summer.
The program kicked off with a parade of students walking around the auditorium waving at the crowd. The students displayed what they had been working on over the past two months: everything from tap dancing, poetry study, and singing to African drumming.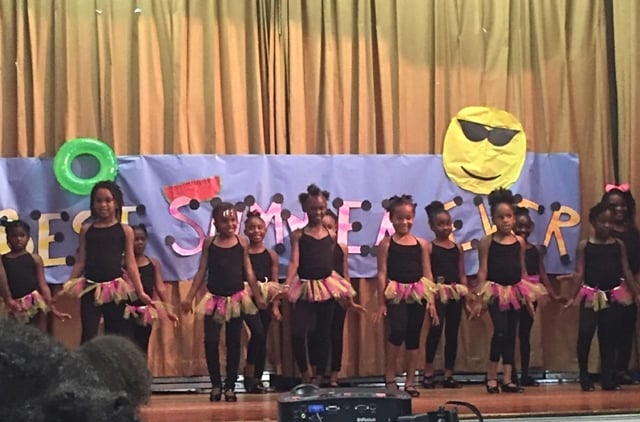 Nutall thanked the Circle of Support, Inc. 2016 partners. She asked those in attendance to stand up around the room as she talked about how each one's contribution made this summer meaningful for the kids. She doted on the donors and presented gifts as well.

Istation and Commit! Dallas presented an iPad mini to one student who worked hard to participate in every week of the Tackle Summer Slide program. To be eligible for this prize, students had to attend tutoring twice a week and complete at least 60 minutes of Istation Reading. Then the students had to save up earned Ibucks to get one golden ticket for the drawing.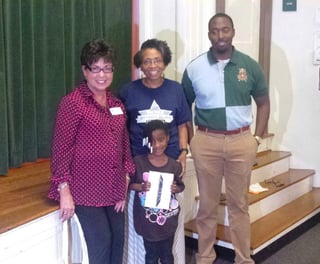 As the ceremony came to a close, the boys from the program all stood in unison to chant their traditional mantra. Their words were uplifting and astounding and showed how strong mentors, parents, and teachers can make an impact on how each child sees the future.
A big surprise came at the end of the ceremony when Istation team members were approached by a kind mother speaking praises about what our program had done for her son.
She had tears in her eyes as and she expressed what our partnership with Circle of Support meant for her child this summer. She saw academic growth in her young child as he came home during the summer and read unprompted. She heard excitement in his voice as he talked about learning on Istation. "When he goes back to school after this summer, he will be one step ahead of his peers!" she exclaimed.