Prekindergarten programs can have a lasting impact on students' learning as they continue on to later grade levels. This topic has many advocates as well as many opponents. The prekindergarten program coordinator at Hurst-Euless-Bedford (HEB) ISD, Shea Stanfield-Mcgarrah, Ed.D., advocates prekindergarten makes a meaningful positive impact on student achievement in later grades. She has led a study to evaluate the effectiveness of HEB ISD's prekindergarten program, following students from pre-K to the 6th grade.

The high quality prekindergarten program at HEB ISD provides half-day instruction to students that focuses on cognitive abilities as well as students' social, physical, and emotional growth. Though the pre-K students attend for half a day, they are still required to work on Istation Reading 45 minutes per week.
Istation Reading plays a large role in delivering data to the pre-K teachers at HEB ISD. "Data is very transparent in our district, and it is our job to analyze it," said Stanfield-Mcgarrah.
Every six weeks, Stanfield-Mcgarrah pulls two of Istation's reports: the Tier Movement Report and the Distribution Report. She then uses this data with her entire team of pre-K teachers to start a conversation. They engage in discussion about students' overall pre-K growth and the growth in each individual classroom. Stanfield-Mcgarrah told me that she utilizes the September versus May data for Overall Reading for each teacher and a point system for what she calls "value added."
"I expect every single teacher to utilize the re-teach lessons, and we inform parents of where we want students by the end of the year," she said.
HEB's prekindergarten teachers also use Istation's data reports while conducting parent-teacher conferences twice a year. During the first face-to-face conference (usually around October), a teacher introduces parents to Istation and familiarizes them with how their child will be using Istation. Family and community play an important role in the success of HEB's prekindergarten program.
Stanfield-Mcgarrah sets high year-end goals for HEB's prekindergarten students, having them meet the reading level expected of August kindergarteners. She knows they can rise to the challenge! Setting the students' goals higher than what's normally expected gets them much closer to being ready for kindergarten. The prekindergarten program utilizes both Texas and national end-of-year points of reference to gauge how well students are performing.
Here are some astounding statistics from Stanfield-Mcgarrah's research: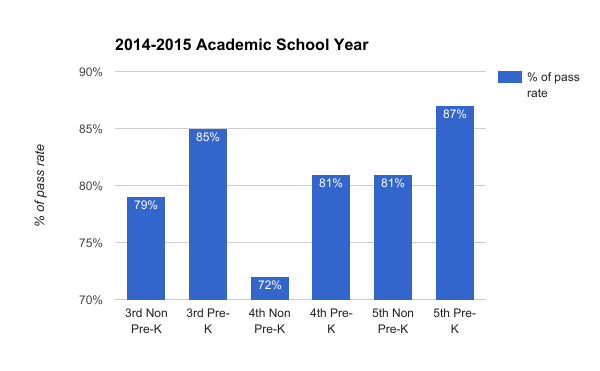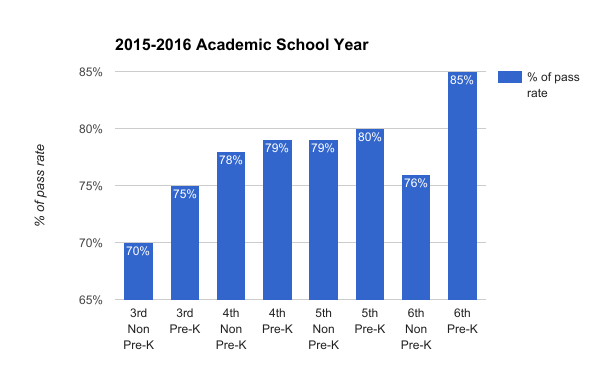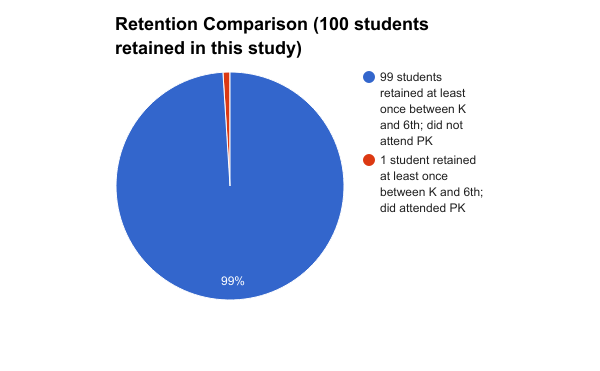 *All data pulled from end of year STAAR results.
According to this study, only 1 out of the 100 students who repeated a grade level had attended prekindergarten in HEB ISD.
Also, another 134 students who did not attend pre-K were later identified for Special Education, compared to only 34 students who did attend pre-K.
The district pays $3,394 more to educate a student receiving Special Education Services. This is almost 2.5 times more than the cost of educating a general education student.
Stanfield-Mcgarrah discovered that a high-quality prekindergarten program decreases the impact of at-risk characteristics, aiding these students in being school-ready when they enter kindergarten.
For further information regarding the study, please feel free to contact Dr. Shea Stanfield-Mcgarrah at SheaStanfield-Mcgarrah@hebisd.edu.