Teachers at Powder Springs Elementary School have used Istation to improve their students' Lexile scores and prepare them for the end-of-year test, the Georgia Milestones. They have found a direct correlation between raising Lexile levels and students' passing the reading portion of this end-of-year exam.
Kathleen Bender tells us, "Istation is one of the few programs I have found where I literally see significant growth with our students. It's one thing that parents can support students with at home. I just see the flexibility with it and the student growth."
Read on as Bender, the literacy coach at Powder Springs Elementary School, shared her secret on how she keeps student Lexile levels rising!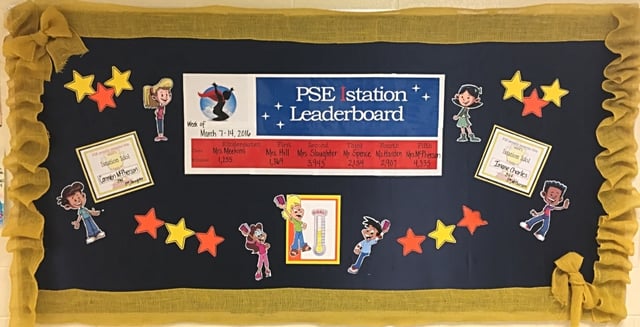 Year 1: All About the Time
As a Title I school, Powder Springs was performing below its peers in the county. Istation's customer success team came in and conducted a school-wide implementation day.
Bender quickly learned that this program doesn't take away from students' instructional class time. This was something the kids could do when their class work was finished. A teacher could walk her students to the lab and assess her whole class in less than 30 minutes without adding new things to her plate.
Bender was charged with researching student Lexile level growth and collecting classroom data for ways to close the gaps in their learning. As she started breaking down the data, she wanted to see if Istation could help her close the achievement gaps and increase student Lexile growth by 100 points each year.
To help track the students' progress, Bender set up a bulletin board for the school that displayed everyone's minutes spent on Istation each week. Their goal the first year was 500,000 minutes total. Bender then went through a weekly process of adding up minutes by classroom and grade level. Each week on the bulletin board, she would feature an "Istation Idol" for each grade level and honor those students with a certificate.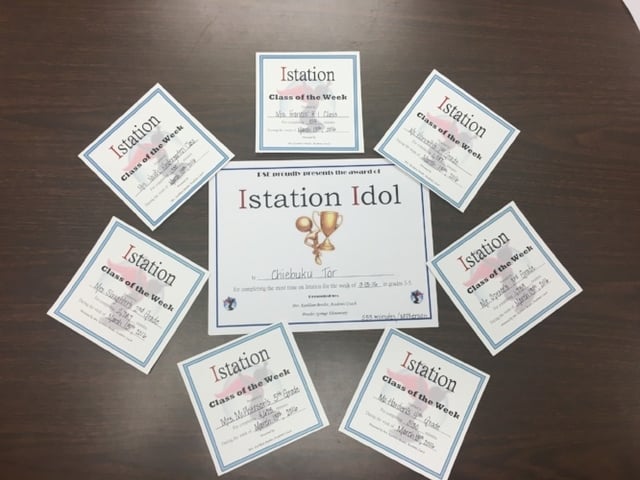 Teachers conferenced with their students monthly to talk about Lexile level growth for the year. Every student had a graph with a star at the end for where they wanted to be by the end of the school year. After taking Istation's assessment each month, students would shade in the graph, moving closer to their goal. Classrooms also set goals in addition to the the school-wide and individual goals.
Parent involvement and home use this first year was also key to getting in the minutes. To set up, the school conducted an informational meeting where the teachers showed parents how to download the program onto their computers at home.
Year one was a hit, and Lexile level growth was apparent after these simple steps. Check out what happened in year two! Read about year two.