Yesterday we started the story of Kathleen Bender, a literacy coach at Powder Springs Elementary School, and how she helped her school raise students' Lexile level scores in just one year's time. By year two, she and her fellow teachers were continuing to use Istation with fidelity and adding a few steps to see tremendous growth. Keep reading to see their final results at the end of the 2015-2016 school year.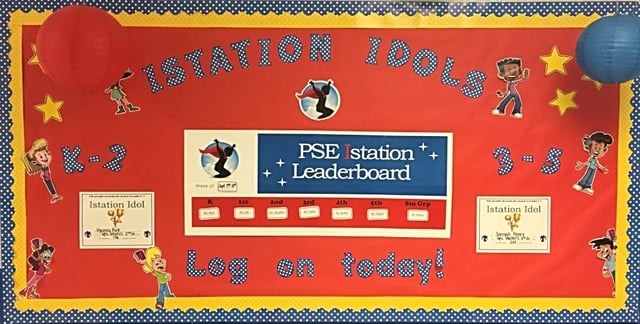 Year 2: Using ISIP Data
At the start of year two with Istation, usage was still very important to Bender and her teachers. She set up the bulletin board that displayed everyone's weekly minutes spent on Istation. The year before the school had a goal of 500,000 minutes, so this year she raised the goal higher. Each week an Istation Idol per grade level was honored on the board.
The returning students knew how to get the time in and what was expected of them. Tracking Lexile level growth each month was key to passing the end of year exam, the Georgia Milestones.
"RTI was our new focus in year two," Bender told me.
Now the teachers at Powder Springs were ready to add another step and go further with Istation to boost student growth. Bender taught her teachers how to use the data reports that were ready as soon as a student finished the ISIP™ assessment. Along with the reports, teachers learned to access the intervention lessons to tailor to small-group instruction. The teachers dove in.
Parents again were brought into this project and a school-wide parent meeting was conducted. This way parents could once again be taught about the school's involvement with this program and shown how to download for their child's home use.
After two years of effectively implementing Istation, the results are impressive. During 2015-2016, each grade saw an increase of at least 100 points, while 2nd grade saw the highest growth with 310 points! Furthermore, students who used Istation the most frequently saw the highest increase in growth.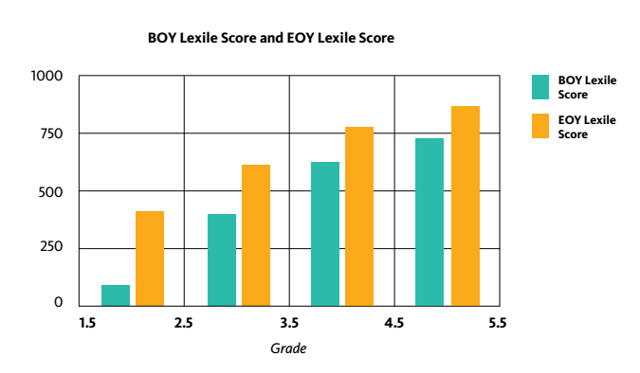 This past summer Powder Springs was able to open its doors for two weeks in the summer to allow students to come in and take their ISIP assessment. Getting this done early helps teachers see where students are before they enter the classroom in the fall. Interventions can start immediately.
Bender says her school continues to train new staff members on Istation and has added a minimum of five new iPads to each classroom along with two new desktops. To continue her partnership with Istation, she plans on approaching the public library to see if Istation can be made available to students who don't have internet access at home.
Click the button below to read the entire case study: