Suzanne Woodard is a grade 5 teacher at Chanute Elementary School in Kansas. Still in her first year using Istation, Suzanne took a moment to reflect on how Istation has impacted her students' learning, her teaching, and her classroom and shares her thoughts with us below.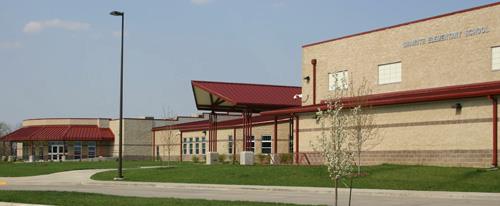 How do you students respond to Istation?
Overwhelmingly, the students love it!
What do you see as the biggest benefit to using Istation?
The biggest benefit I see is high student engagement and learning. While I'm working with a small group of students in one center, another group can be on task working on skills at their level with Istation. I've tried a lot of different center scenarios and activities over the past 8 years, and this has proven to be the most effective yet!
Are there any instances, in particular, in which you've seen students benefit from Istation?
Yes, especially in the area of fluency. I've never really felt that my fluency interventions were very effective. With Istation, I see my struggling students increasing their comprehension as a result of increased fluency.
How would you describe your students' growth since using Istation?
I'm so excited about the growth that my students are making. I believe Istation helps them feel successful. For my low readers, this is so important. Many of them have had years of pull-out intervention services with little growth or hope of closing the gap. Istation is doing a lot to help close that gap!
How do Istation's reports benefit you? Do they make a difference for you in your teaching?
I love the reports! They give so much information on exactly what the students are getting and what they aren't. For example, I had one Tier 3 student who was doing great on Istation. With each passing week, her scores were improving. When the monthly assessment was pushed in, however, she tanked it. I was able to drill in and see exactly which questions she had missed. After the analysis and a conversation with her, it was apparent she bombed it on purpose; she was nervous about moving up to a harder level. After much encouragement she is back on track and moving forward!
What makes Istation's assessments (ISIP™) special?
I love that it is pushed in each calendar month. It helps keep the kids motivated and is so easy for the teacher. If a student is absent the day of the assessment, it's just there the next time they log on . . . so easy on the teacher! Also, the reports generated from the assessments are amazingly data rich. I feel that it is meaningful data that drives both instruction and intervention. My Professional Learning Community (PLC) is considering using the Istation assessments as our common assessment next year to track student growth.
Thanks so much to Ms. Woodard for sharing her Istation experience!
Interested in being featured on Istation's blog? Submit your story to RedCapeNation@istation.com.