Phonemic awareness is one of the essential components of effective reading instruction. Istation teaches this skill to early learners in a number of lessons through a variety of ways. You're going to love these enhancements we've made to one of our favorite characters, Clapping Clara!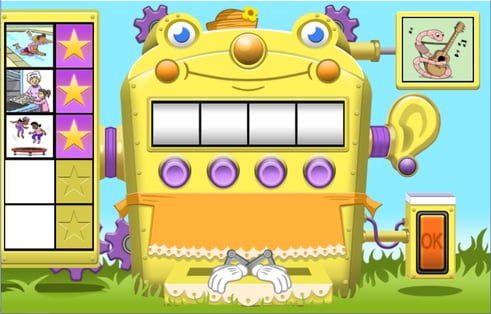 Clapping Clara teaches students how to segment sentences into words and words into syllables (up to 3 syllables). Read about some of the latest enhancements below.
Explore: Students will explore sentence or syllable segmenting before the lesson to determine whether they need explicit instruction. Students who do not need the instruction will skip to the Independent Practice portion.
Instruction: Students who receive the instruction will hear less talking and explaining from Clara.
Alerts: When a student has difficulty segmenting phonemes, the teacher will be alerted on the Priority Report.
Engagement: Students' interactions with Clapping Clara are now more engaging than ever. The lesson has been designed to be more adaptive and interactive to move students through the instruction according to their individual needs.
Agency: Students now have a choice in more of our early reading activities. This lesson has been adapted so that they can move quickly into the interactive practice, allowing for more time to explore on their own.
We hope you enjoy these changes to Clapping Clara! Keep an eye out for even more soon!
Read more about how Istation helps boost educational outcomes using the Big Five! Download our white paper to learn how the science of reading can play a part in changing the trajectory of student learning.