There are new lessons available in Istation Early Math! Students in prekindergarten through 1st grade continue their US concert tour with the Math Superstars.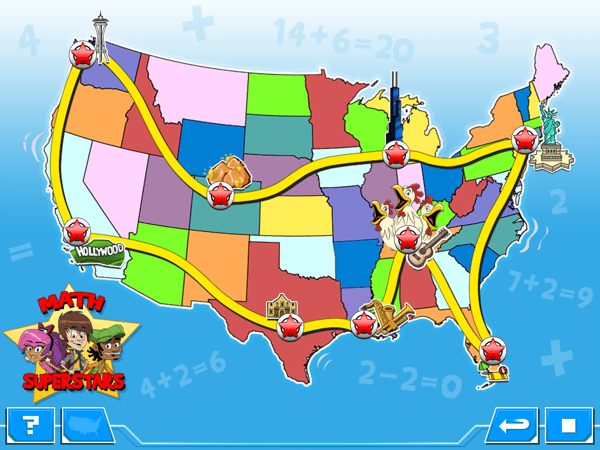 Caption: When students enter Istation's math instruction, they will see the band's US tour map.
What's new?
The Superstars make a stop at Heartland Bowl and Games, where they will work to identify the fractional units halves and fourths while playing Fraction Frenzy in the arcade.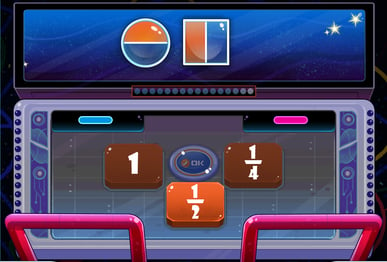 Caption: In Fraction Frenzy, 1st grade students click on fractions based on the pictures they see above.
Next, students will head over to the laser tag arena to zap targets and determining the number that represents the amount in each group.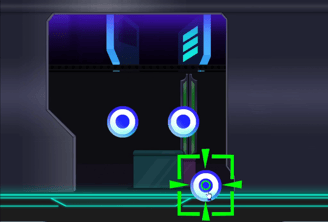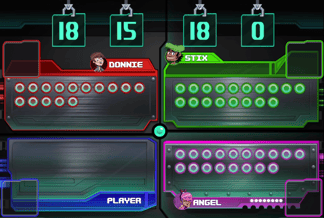 Caption: Students hit targets during laser tag and then match the number above to the number of targets hit.
Lastly, kindergarten students will visit the bowling alley and work with numbers less than or equal to 10. They will bowl and use their score to create number pairs that equal the score.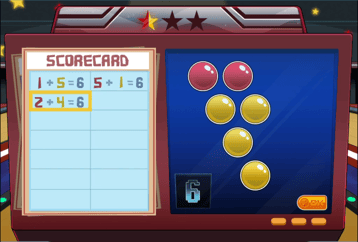 Caption: Students use the number 6 to make number pairs that will add up to 6. Visual cues are provided for support.
We hope these fun additions to Istation Early Math enhance your students' learning experience in the new year!
Keep up with the latest in educational technology, classroom best practices, and Istation's community of educators by subscribing to Istation's blog. Get monthly, weekly, or daily updates to stay informed. Subscribe at the top of any page!