Following January's Level 2 release, Istation is excited to now offer Level 3 of Timeless Tales 2.0: NexLevel, featuring new characters, activities, and lessons that introduce new skills.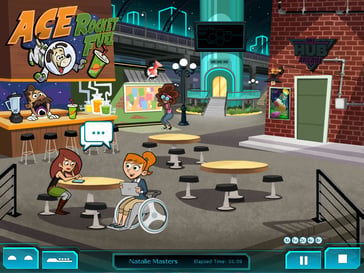 Students return to the Hub to find another new kiosk, ACE Rocket Fuel, tended by a most unusual fellow. Who is this guy?
Skylar and Macey are at odds over the argument made by Skylar's Pop Pop that aliens are responsible for all the data corruption they've been experiencing. Skylar is all in on her Pop Pop's alien theory, but Macey approaches it with academic skepticism. Meanwhile, Angela is clearly upset by Georgina Destructo's article in the National Conspirer, which claims that aliens are invading and the end of the world is nigh.
In Level 3, students explore the ACE Rocket Fuel sign for an entertaining breakdown of argumentative text. They need a solid understanding of arguments, claims, evidence, and reasoning to sort through the out-of-this-world arguments in the Hub and draw their own conclusions.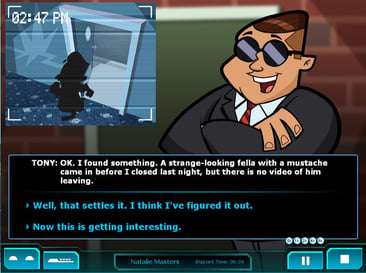 The Arcade is on lockdown due to a suspected power surge, and student players must help Tony comb through the evidence, analyzing the maintenance report and security footage to build their own arguments about what really happened in the Arcade.
Tony gets his flow back and shares a lovely new poem with students.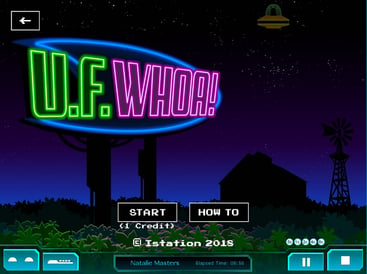 With the mysterious power surge sorted out, Tony gladly allows access to the Arcade again. In the new U.F.Whoa! game, students practice building vocabulary words using prefixes and suffixes by beaming cows up into their flying saucer. Students must stay clear of the patrolling farmer and watch for bonus items dropped by the raccoon!
Student players can also access the Lab Lockdown, Card Match, and Abnarwhal games from previous levels.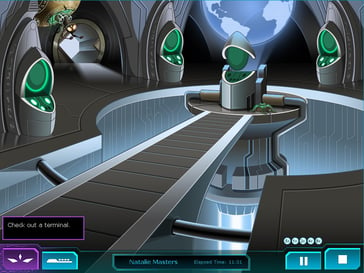 The Level 3 Virtual World is not always as it seems. In this climactic level, students enter a strange new world to find SAGE missing and no way back to the portal! After gathering a few supplies, they meet a pair of new characters and discover the base and lab where they have been debugging SAGE!
Students explore the base, analyzing tone and connotative meaning to help translate human language for these new "friends" and then use their knowledge of ACERF to create a persuasive message for the people of Earth.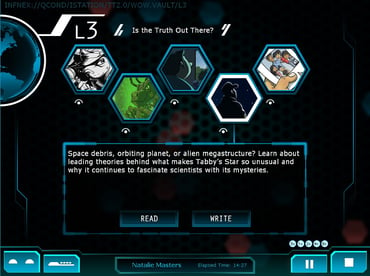 After completing the first adventure in this new world, players reflect on what they've learned and accomplished with the Fluency Journal activity. They then move on to World of Wonders self-selected reading, where they choose and read one of five new, high-interest passages and complete a written response to level up.
A printable version of the March 2018 Product Updates can be found here.